September 2018
What motivates you to take control of your future?
Carrot or stick? Inspire or scare? I have always been a fan of the positive. So when retirement comes to mind, it's mental images of relaxing tropical islands, steaming bowls of pasta after days spent on the Italian ski slopes and new cars. That is not the reality for most of us. In fact it couldn't be further from the truth. Retirement can and will be very hard for many Kiwis.
Last month the New York Times ran an article that caught my eye and inspired this note. Entitled "Too little, too late" it shares research from the US-based Consumer Bankruptcy Project which notes that bankruptcy rates for people over 65 is three times today what it was in 1991. This is an alarming trend.
We are lucky to live in New Zealand where we have a more comprehensive support network for aging yet the themes noted in the research should send a chill down the spine of any of us contemplating retirement. As the study notes, social safety nets as we age have been reducing, at least in the United States, and I suspect here as well. This means the financial risks associated with aging;reduced income, higher healthcare costs, an inability to recover from financial losses, are passed to individuals rather than being the responsibility of the state. Couple that with more debt as we struggle to pay off the hefty mortgages that are commonplace and it's not hard to see Kiwis could really struggle in retirement.
At the same time we having to take more responsibility for protecting ourselves in retirement, the theme of individual responsibility applies to our savings. Yes we get support through vehicles like KiwiSaver, but ultimately the decisions we make around are financial futures are our own.
These are weighty, difficult, long-term decisions. How much do I need to save? What's the right investment strategy? What should I do if market conditions change? And frankly, do I really understand what I am investing in? While most people I talk to are grappling with these questions, too many are further from the answers than they are from the questions. Many haven't even asked the questions yet.
This is something we all need to address. Today.
Taking action
Seek advice from your friends, family or trusted advisors on managing those hard to afford bills and reducing your cost of living. Save more. Invest in the right fund that will enable your savings to grow. It's just like exercise. We all know we need to do more but getting started is the hardest step. The reward of knowing you are financially secure is truly worth it.
I don't want this to sound like corporate jargon, we all get sick of that, but Fisher Fund's purpose from when we were founded twenty years ago was to inspire Kiwis to develop a lifelong passion for investing. Most importantly we are here to help our investors feel in control of their financial futures. Talk to us. Please.
Frank Jasper
Chief Investment Officer | Fisher Funds
---
Could you use the money in your KiwiSaver account to help you buy a house?
By Fisher Funds
Houses are expensive. Accumulating enough money for the deposit alone can be a daunting task.
Earlier this year the Real Estate Institute of New Zealand (REINZ) released a staggering figure. Based on their analysis they calculated that the average Auckland household looking to purchase a house that costs $670,000, may have to save for 832 weeks in order to have a $134,000 deposit for that, property. That's exactly 16 years!
Even if you were looking at borrowing 90% of the value of such a property that means you would need at a $67,000 deposit. It's no wonder that KiwiSaver is becoming an increasingly crucial part of getting into a house!
Our top 3 must-knows about using KiwiSaver to buy a home:

Who can do it?
It's been opened up mainly to people buying their first house. If you've owned a home or land before, and if your position is considered the same as a First Home Buyer you may still qualify under the 'second chance' offer. Housing New Zealand makes this decision.

You can take most of it!
You must leave a balance of $1,000 in your account. You also can't withdraw any money that has been transferred in from Aussie super. If you are eligible you can apply to withdraw part or all of your balance.

3 is the magic number!
You have to have been a member of KiwiSaver for at least 3 years before you can make a first-time withdrawal.
Ready for more info?
If you're ready to start thinking about it then read our guide on Buying your First Home with KiwiSaver here.
---
Your KiwiSaver portfolios: Highlights and lowlights
New Zealand
The New Zealand share market had a strong August with the New Zealand Growth Fund gaining 4.9%. Portfolio performance was driven by double digit performance by three key portfolio positions – Xero (+19.3%), Delegat's (+20.2%) and A2 Milk (+20.7%). All three of these companies generate a significant portion of their earnings offshore and have been beneficiaries of the weak NZD. A weak kiwi dollar is a helpful tailwind for the export sector.
On the flip side the more domestically oriented companies Fletcher Building (-9.5%) and Freightways (-4.3%) struggled with Fletcher Building's profit result pointing to some weakness in the domestic economy and Freightways layering in more cost, impacting current profitability.
During the month we added to the portfolios investment in A2 Milk as it continues to execute well in China, reducing our position in Vista Group given strong recent performance and Michael Hill as the company continues to find the retail environment challenging. 
---
Australia
The Australian share market had a strong performance with the main driver being strong company profit results. Our portfolio had a return of 4.6% for the month. Wisetech Global was a standout up 40% for the month. The firm provided upbeat guidance next year with another year of strong growth expected. Other notable performers were healthcare company CSL (+15.6%), and debt collector and consumer lending firm Credit Corp (+12.2%).
During the month we sold our investment in hospital operator Ramsay Healthcare. While we have long admired the quality of the business our work over the past few months has highlighted a number of headwinds facing the company that appear somewhat structural in nature. We believe this means the company will struggle to grow earnings as rapidly as the market has become accustomed to. This been a great investment for the Fund but we don't want to overstay our welcome! 
---
International
The International Equity Fund returned a healthy 3% in August. Most sectors had positive a positive month with the Information Technology sector the best performer, posting a gain of over 7%. One of the top contributors to our portfolio performance was Apple Inc which surged 20% during the month. This was a result of a strong earnings report, with strong revenue and earnings growth. Cisco Systems also bet market consensus estimates and rose almost 16%. Having a higher exposure than the benchmark to Italian firms Intesa Sanpaolo SpA and Enel SpA detracted from performance as Italian stocks were hit hard over concerns over the budget and the formation of a potentially populist government spooked investors.
The New Zealand Dollar depreciated against the US Dollar by almost 3% as the RBNZ's sentiment was interpreted that the central bank is unlikely to raise interest rates anytime soon. Emerging market currencies were hit by crises, as the threat of contagion from the collapse of the Turkish Lira and Argentinian Peso spread. Emerging market equities underperformed their developed market counterparts significantly during the month as a result. Economic strength and strong corporate earnings saw sharemarkets in the US once again reach record highs. 
---
Fixed income
Once again, all fixed income portfolios contributed positively to this month's outperformance over the benchmark. Positioning remains divergent between managers. As has been the case over the past few months, each manager continues to source unique opportunities in which to add value. This is an extremely encouraging dynamic as the overall portfolio is currently less reliant on one, or even a small number of, value drivers.
The portfolio has been mildly overweight a basket of emerging market currencies of late. This as one of our manager's views those currencies particularly favourably relative to the U.S dollar present. Unfortunately, the strong sell-off across much of the emerging market universe this month caused a dragged on performance. The manager believes this move is overdone and has chosen to maintain their position for now.
---
Your KiwiSaver portfolios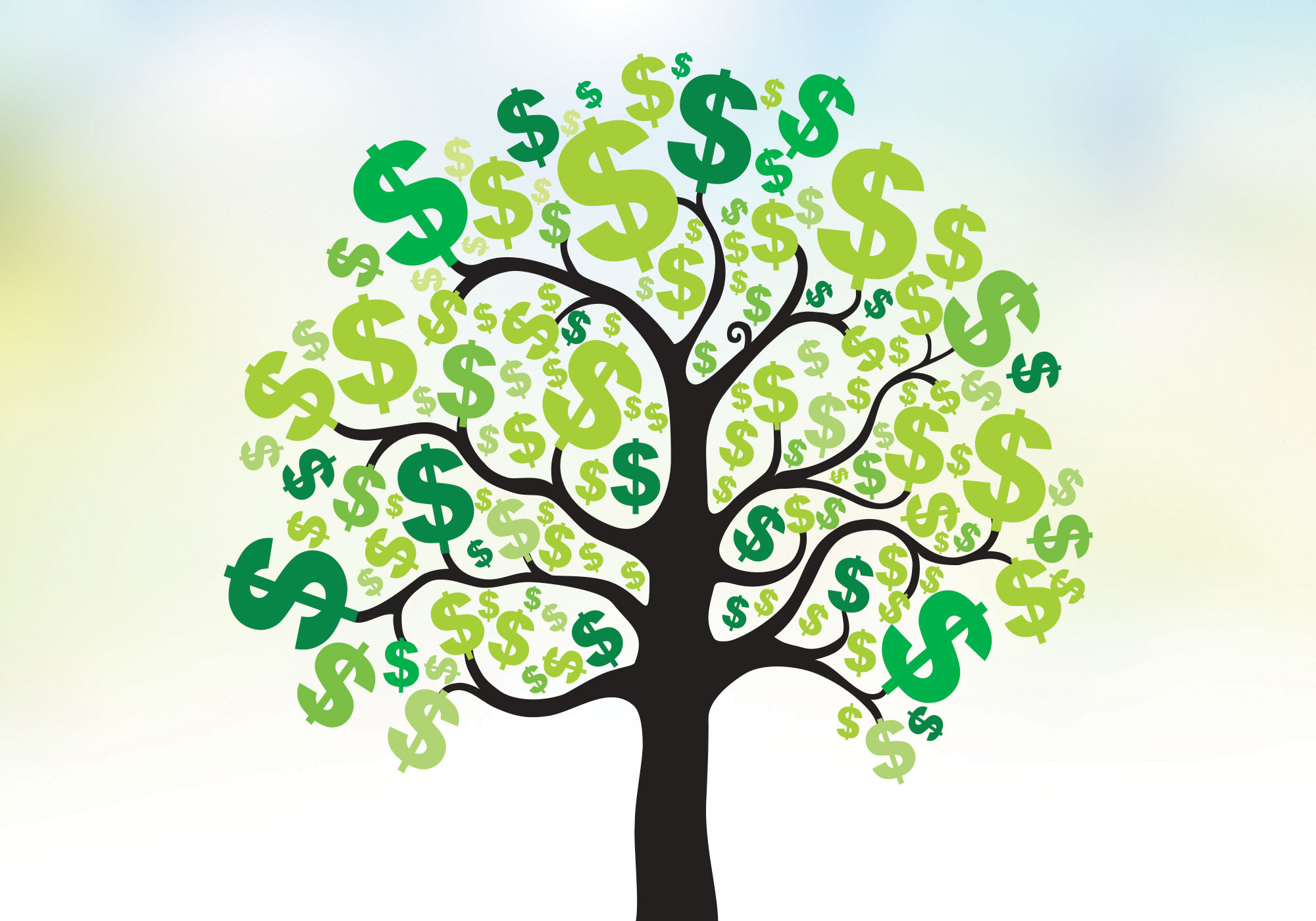 The theme for this year's Sorted money week is building financial resilience. Resilience is defined by the ability and speed taken to recover from a shock. This is a laudable goal.
Our job as active investment managers is to go one step beyond resilience. It's to build portfolios that are robust in periods of market turmoil. If we do this well we can reduce losses, reducing the shock to your finances and hopefully calling for a little less resilience. The ability to recover is important but I would rather lose less in the first place.
As an active investment manager, we have a raft of tools at our disposal to build robust portfolios that help protect your wealth. These include:
Building robust multi-asset strategies – the building blocks of our multi-asset portfolios like KiwiSaver and the recently launched multi-asset class managed funds are a range of different types of assets, shares, property and fixed interest, based in New Zealand and around the World. This multi-asset approach puts robustness at the front and centre of portfolios. Each asset type, and often assets in different parts of the World, perform differently at different times. Very importantly some investments like fixed income tend to perform well when shares are performing badly. Having fixed income acts as an important protection in times of share market stress.
Changing asset mix as conditions change – not only does the mix of multi-asset portfolios help protect your investments in but we can change this mix responding to shorter-term market conditions. This can be an important source of extra returns as well as managing risk. At present we are worried about rising interest rates outside of New Zealand. As a consequence, right now, we own a lot less in international fixed income than usual preferring to invest your money at the higher interest rates we expect will be coming. Similarly, we think that inflation in New Zealand will rise and have invested in inflation indexed bonds. These bonds benefit from increases in the consumer price index. These shorter-term portfolio tilts are an important tool in building more robust portfolios.
"Quality" approach does better in tough markets – the STEEPP investment process that we use for selecting hand-picked portfolios of shares in New Zealand, Australia and international markets emphasises quality, growing companies. Quality companies typically perform better than the average company in challenging markets. The reasons for this make sense. Quality businesses typically have less debt, tend to have profits less tied to the direction of the economy, are growing and have business models that are protected from competition. All of these attributes protect profits and are increasingly valuable in difficult times.
Using falling prices wisely – falling share prices get a lot of headlines but it is not all bad news. Periods of market stress often enable us to buy shares in high quality, growing companies at very attractive prices. It's like your favourite restaurant is on special – you should be dining out every night and enjoying the best steak in town. The great news from buying shares rather than steak on special is that it's even good for your health, in this case, the long-term health of your wallet.
Sorted is right. Building your financial resilience is important. We work hard to do our part by delivering robust portfolios designed to protect your wealth should, as will inevitability happen, we face more difficult market environments.
---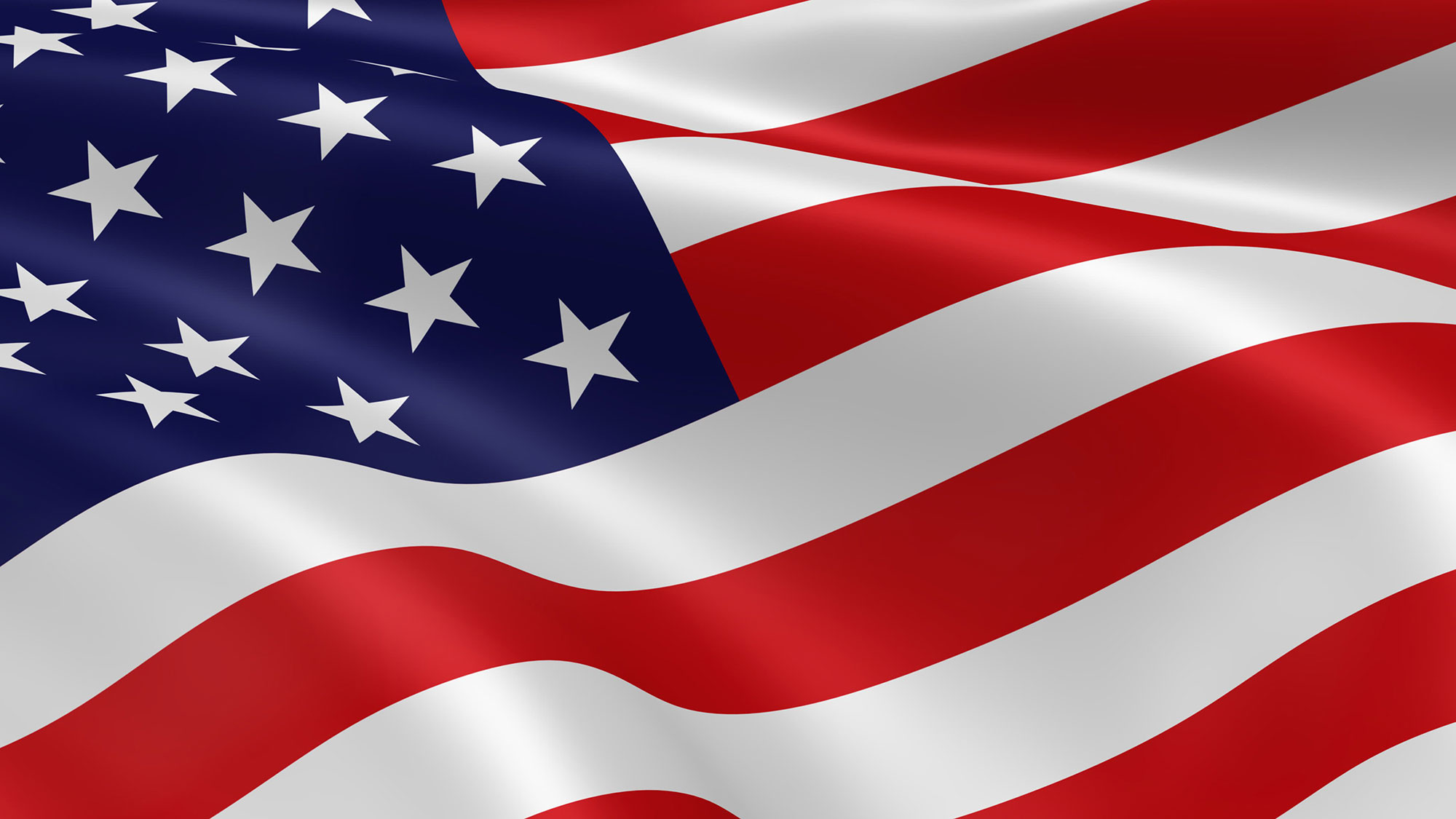 I was recently travelling through the United States meeting with a number of companies. We travel there regularly to spend time with the management teams of our portfolio companies and to look for new investment ideas. While there, I read a story about a family getting an $18,000 hospital bill after visiting an ER with their baby, who had fallen off a bed onto the floor. Luckily their baby was deemed to be fine, after the simple treatment of quick nap and a bottle of formula. For that, his parents received that incredibly large bill. This reminded me of another story I had read about a $629 bill for putting a band-aid on the finger of a one year old girl. Unfortunately these stories seem far too common in the US.
The US healthcare system has evolved into an expensive and inefficient operation with many disconnected parts, no one talking to each other and a historic focus on volume of care rather than value. On the positive side, this system has introduced many innovative and lifesaving technologies to the world. All this has resulted in higher healthcare costs than anywhere in the world. US healthcare costs are now 18% of GDP and rising, while it is the only developed market to have seen life expectancy decrease in recent years (although some of this can be ascribed to the opioid epidemic - which is a whole different story).
Healthy innovations on the horizon
Now luckily for me, I did not have to experience the US healthcare system first hand. However, I did get to meet some companies that are working to bring healthcare costs down. One of these companies was Intuitive Surgical - the leading manufacturer of robotic surgical systems, which was used in almost 1 million surgeries worldwide during the last year. They believe that robotic surgery can result in better outcomes for patients, shorter hospital stays and lower chances of complications and infections. I actually had an opportunity to use one of their robots (not on an actual person I will add). The ease of use and precision of the robot was impressive, but I don't think I will be giving up my day job anytime soon.
While we don't profess to understand every nuance of the healthcare system (in fact I'm not sure anyone does), we do believe that companies that can take costs out of the system while improving outcomes will be good investments. We have a number of companies in our portfolio that we believe are doing just that:
Fresenius Medical – is the global leader in dialysis care. This is a costly disease, dealing with very sick patients with multiple comorbidities. But there is currently no holistic approach to treating these patients. Fresenius is starting to take responsibility for the full care of their dialysis patients – from treatment, through to diet and managing medication and home care. The results to date have shown not only improved outcomes for patients but also significant cost savings for payers, largely due to reduced hospitalisations. As Fresenius keeps a percentage of these savings, this is good for them, and we believe we are only in the first innings of this shift.
Another example is Edwards Lifesciences, who were pioneers in a revolutionary way of replacing heart valves by going through an artery in the leg versus the alternative of open heart surgery, with patients sometimes going home the next day. While Edwards valves cost more than traditional valves – the reduced hospital days and lower complications mean that the overall cost for hospitals is actually reduced.
Lastly is Cerner which provides critical software for hospitals – from the electronic health records through to the billing systems. All of this infrastructure is essential for hospitals to manage this shift to value based care. None more so than new population health software – which helps doctors manage not only individual patients but helps them to undertake analysis of whole populations to understand which patients within the population are higher risk and therefore where to focus more immediate attention on providing preventative care.
We think this focus on costs will increasingly become important- especially as the population over 65 looks to increase double by 2060. So we continue to look for innovative companies that can help reduce healthcare costs and improve patient outcomes.
---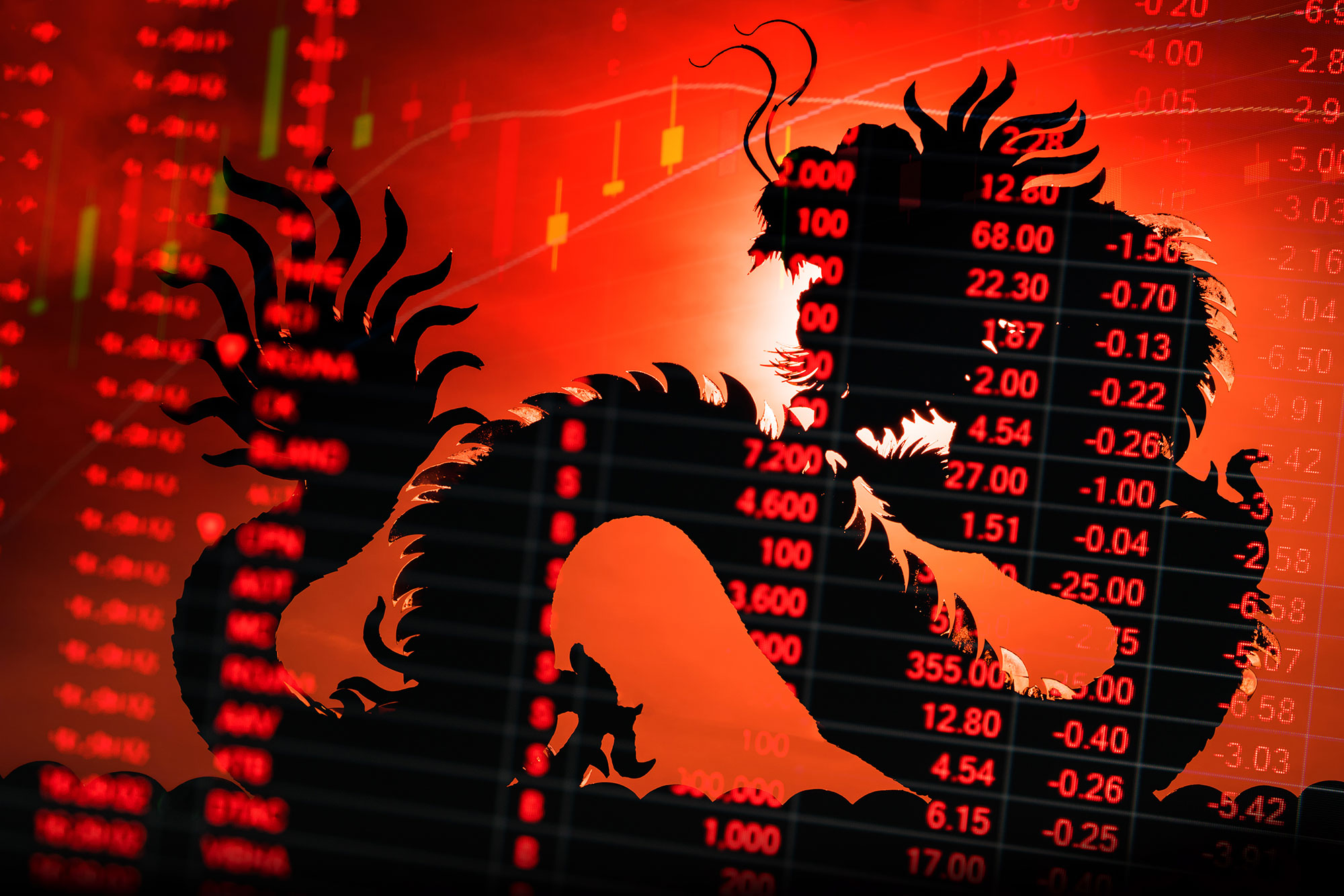 News last month that the Chinese credit rating agency, Dagong Global Credit Rating, had its license suspended is yet another chapter in the less-than-illustrious history of the credit rating industry.
Irregularities that include giving companies higher credit ratings than their financial standing would otherwise have deserved, in return for cash, are just part of a laundry list of activities Chinese authorities claim to have exposed at the company.
I'm not suggesting for one minute that fraudulent practices such as these are anything other than an isolated incident. But the fact remains, this is an industry which has struggled with credibility even well before it's more pervasive practices of assigning triple-A ratings to toxic structured products contributed to the Global Financial Crisis a decade ago.
The importance of research
There is an exhaustive and compelling body of research that documents the many failures of credit rating agencies to fulfil their primary role. That is, to warn investors of the true risks entailed in the financial assets they rate.
This, in my opinion, is far less about errors in judgement by the men and women conducting the research at these agencies though. Instead, it is far more about the perverse incentive structure inherent in the industry's issuer-pays business model. That is to say, when the company you are meant to be critically analysing is the same one paying you for this service, a very clear conflict of interest exists.
When combined with rigid, backward-looking, and often unnecessarily complex rating models it is a constant source of wonder to me how anyone would knowingly rely on credit ratings as a guide to the perceived safety of a fixed income investment. Despite these obvious deficiencies, the investment industry remains wedded to these agencies and their less-than-sufficient ratings. Be it passive funds that use these ratings to scale portfolio exposures or do-it-yourself investors who don't have the expertise to assess credit risks themselves, the implications are significant and wide-ranging.
Trust matters
This is yet another strong reminder that there are no shortcuts in investing. Ensuring your money is managed by trusted, experienced professionals who conduct thorough, transparent, and independent research is the minimum action you must take to protect your money.
---