August 2018
The compulsory financial lesson every teenager should receive
There is no manual for being a good parent. Most of us wing it on natural instinct, and the vast majority of children end up as good citizens. We also know many are financially challenged. Why is it that parents are generally good at teaching basic survival skills like personal safety and nutrition, but fall so materially short when it comes to monetary survival skills? The basics can be easily understood.
Fisher Funds will celebrate it's 20th birthday in August 2018, and provide evidence of the most basic lesson that every teenager should learn. On August 1998 Carmel and Hugh Fisher launched the Fisher Funds New Zealand Growth Fund and the performance of this fund over the last 20 years is shown on the graph on this page.
This has been an eventful two decades. It started with the Asian crisis, endured the worst of the global financial crisis, multiple changes of government, new regulations, major natural disasters like earthquakes, company failures and so on. Despite all of this, $10,000 invested in this fund in 1998 is still worth around $100,000 today. That is a compound return of 12.2%. Who would have thought this was possible with all of this negativity? This is no fluke and no get rich quick scheme. It is the disciplined following of basic monetary principles. Long term compounding, investing not gambling, diversification and holding the course with quality companies.
Why is it that the basics of long term investment in equities is not something that is shared with our younger generations? Teenagers are more likely to hear that shares are risky and "watch out for the next crash", rather than the basics of equity investment. In todays new world where home ownership is dropping because of the excessive price levels, we need our younger generations to understand the value of equities as an alternative asset class to property and bank deposits.
Of course the Fisher Fund New Zealand Growth Fund has benefitted from the Carmel Fisher signature through most of the above period. The investment philosophy and process has been ingrained within the business and is today continued on by a new wave of investment professionals in our investment team who are continuing and enhancing these philosophies and investment processes. This fund is truly a success story. It is also a demonstration of other New Zealand success stories. Companies like Freightways, Delegat Wines, Mainfreight and Ryman Healthcare have been long term investments of the fund and investors have profited from them.
We at Fisher Funds will celebrate the 20 year milestone and marvel at the long term performance of one of our signature funds. Thank you to those of you who have stayed the course and reaped the benefit. Our prize is to endeavour to do this all over again in the next 20 years.
Governance Changes
In late July we welcomed two new Directors to the Board, Guy Roper and Jennifer Moxon.
Guy is currently CEO of Port Taranaki since 2015 and also a Trustee of the TSB Community Trust while Jennifer is a professional Director having previously had a career for over 30 years at IBM.
Concurrently with these appointments there was also an end of an era. Carmel Fisher retired as a Director and that brought an end to the amazing 20-year ownership, executive and governance time at Fisher Funds since founding the business in 1998. Carmel sold her remaining shares in Fisher Funds in 2017, but had stayed on as a Director to ensure a successful transition of the business to the new controlling shareholder, the TSB Community Trust. Carmel's legacy will live on at Fisher Funds long into the future, as is evidenced by her launch fund, the New Zealand Growth Fund.
Bruce McLachlan
Chief Executive | Fisher Funds
---
Funding your Future
By Fisher Funds
One of the most important decisions you can make about your KiwiSaver account is how your money is invested.
See KiwiSaver is not a savings account, it's an investment. That means your money can be held in a range of different investments such as cash, fixed interest, property, and shares. You might see these investment categories called asset classes or sectors. No matter what you call them, the blend of assets your money is invested in, will have a direct influence on the how much money you will have for your retirement.
Investments (aka assets) generally fall into one of two categories;
Growth Assets; property, infrastructure and shares
Income Assets; cash and fixed interest investments
Choosing the right fund
It's not surprising you might not be in the most appropriate fund for you - especially if it's your first investment, as choosing a fund can be daunting.
To put it simply, the mix of investments (or assets) you choose for your KiwiSaver, should align with;
Your investment timeframe
Your risk appetite
Your goals
If your KiwiSaver account is invested too conservatively you could potentially be missing out on thousands of dollars in retirement.
The idea of risk versus return is a commonly referred to principle of investing. The more risk you take, the higher your potential returns may be in the long term. This can also mean there is an increased chance of suffering an investment loss in the short-term. The longer your investment timeframe, the more risk you may be comfortable taking. This could mean an investment strategy that consists of more growth assets, such as shares. We think growth assets are important, as most KiwiSaver members have a long time to save for their retirement. Historically, investing in growth assets has produced better long-term returns than investing in other asset classes.
Another reason that being invested too conservatively could mean you are missing out on thousands of dollars, is compounding interest. This is where you not only earn money on what you have saved but also on your investment earnings along the way. Even a small increase in the average annual return on your savings makes a significant difference to the value of those savings when
When being invested conservatively can be the right option
A more conservative investment approach can be the right choice in certain situations. Because income assets such as cash and fixed interest typically produce more stable returns in the short term. It could be the right choice if you;
are nearing retirement
saving for a first home
using KiwiSaver post-retirement
Need to review your KiwiSaver choice?
If you are not sure if your KiwiSaver account is invested the right way for you, get in touch and one of our team can talk you through this with you.
---
Your KiwiSaver portfolios: Highlights and lowlights
New Zealand
In July the New Zealand portfolio was down for the month at -0.1%. Market performance was led by the interest rate sensitive sectors of telecommunication and real estate. Consumer staples were down due to a combination of a stabilising New Zealand Dollar in July and weak milk powder prices earlier in the month. In portfolio news, top performers for the month were Vista Group +9.7%, and Delegat +5.8%. While Mainfreight ended the month with a modest result of +0.6% at their ASM in July sentiments were positive, drawing attention to strong revenue growth from April to June, leading to profit improvements. A2 Milk fell 8.7% due to weaker than expected margins for next year. These have been impacted by a step up in marketing spend in China and the US plus CEO transition costs.
---
Australia
July was a solid month for the Australian market overall, with telecommunication, industrial and healthcare sectors performing well. Our Australian returned 0.8%. Technology One Limited was a top performer, up 16% after alleviating market concerns that a change to a Software as a Service business model would not impinge the long run earnings power of the business. Credit Corp was up 13.9% for the month after reporting full-year results that were in line with earlier forecasts and pointing to strength in its US business.
The biggest drag on performance was ARB (-7.9%). This result seems to be reflective of moderately softer industry data rather than any specific company news, and we remain confident in this investment.
---
International
The International Equity Fund returned 2.7% for the month of July. Rising interest rates weighed on the Real Estate and Utilities sectors while tariff costs impacted on the Consumer Discretionary sector and slowing social media growth dragged on Information Technology companies. Healthcare and Financial stocks enjoyed a strong month with a good start to the earnings reporting season. Facebook's earnings announcement late in the month dampened market sentiment. Read our thoughts on Facebook here. The gradual process of normalizing global interest rates continued this month, with the Bank of Japan initiating the debate around tapering quantitative easing. As a consequence Japanese bond yields crept higher and began to weigh on the Japanese stockmarket.
The most significant contributor to the portfolio's outperformance over the month was its underweight to Netflix. Netflix reported disappointing growth in subscriber numbers, leading the market to question its growth trajectory. Another contributor was the overweight to JPMorgan Chase which posted a record second quarter profit thanks to strong economic growth in its home market, the USA.
Detractors to performance included the overweight to Twenty-First Century Fox (which gave up some gains after Comcast withdrew from the bidding war for the company) and underweight to drug company Novartis (which is an ESG exclusion due to allegations of bribery at its Greek subsidiary).
The New Zealand dollar rose slightly over the month creating a slight drag on NZ dollar based returns.
---
Fixed income
All our fixed income portfolios again contributed positively to this month's outperformance over the benchmark. Each manager currently holds quite divergent views on fixed income markets at present. So it is particularly pleasingly that each are finding uncorrelated sources in which to produce superior returns. This gives us confidence in the complementary attributes each portfolio brings with it. Our international managers remain overweight corporate credit risk at this time and it was the underperformance of this asset class that held back an otherwise strong month for returns. Their exposure to corporate bonds has been reduced recently however it remains a key overweight for now.
---
Your KiwiSaver portfolios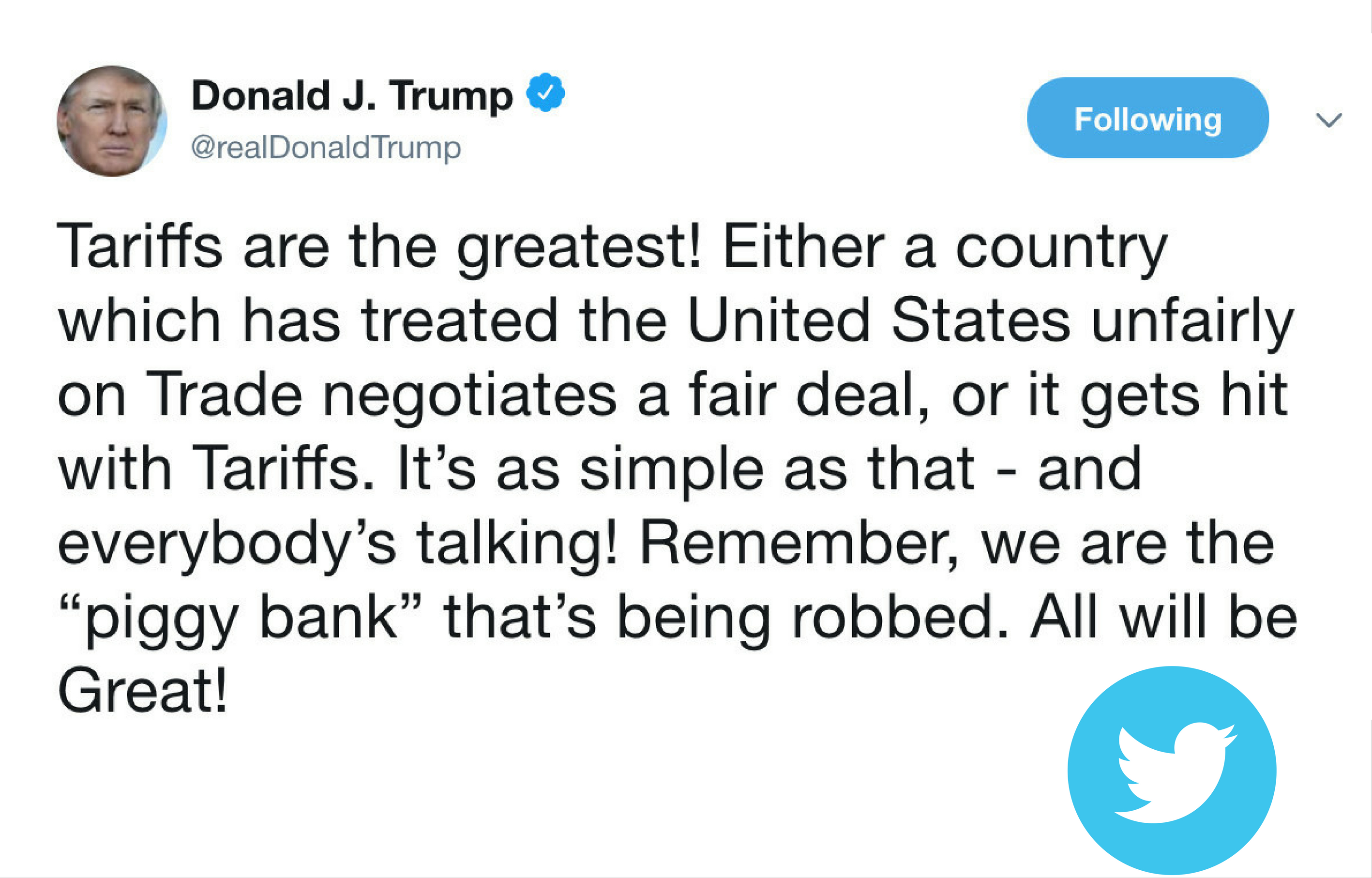 The relationship between the United States and the rest of the World is at the core of Donald Trump's political movement. While this was focussed more on immigration, walls and vague comments about Nafta Trump has pivoted this year to an explicit focus on the US's economic relationship with its trading partners. This has caught the market's attention and tremors in stock prices have been the result.
Ever since the establishment of the General Agreement on Tariffs and Trade (GATT) was established in 1947 the western world has embraced liberal trade policies. This has meant that countries focus productive resources on areas of comparative advantage and increase trade in goods and services to fill in the gaps. Trade has been generally beneficial, resulting in higher levels of economic growth and more competitively priced goods and services.
Companies have taken advantage of free trade to build complex global supply chains enabling significant production efficiencies. This has been hugely beneficial to the emerging economies enabling a period of rapid growth.
While trade has enriched most of us not everyone has been a winner. Similarly, not every country has strictly adhered to the free trade playbook. It is these two themes that Trump has tapped into in his twitter storms.
He is somewhat justified in his rants. The US imposes lower average import tariffs than China does. Similarly US tariffs are lower than those that apply in most of the European Union. Tariffs are only part of the story. China has played loose and fast with intellectual property rights and has constructed an array of non-tariff trade barriers making it challenging for US companies to do business there.
In April Trump added teeth to his twitter rants kicking off a trade war with China. The first announcement was a 25% tariff on US$50b of imports from China. These were imposed on the basis of protecting US intellectual property. China proportionately responded with its own round of tariffs on US imports.
In July a new tariff of 10% was introduced on a further $200b of Chinese products. President Trump, when he announced this, noted "these tariffs will go into effect if China refuses to change its practices, and also if it insists on going forward with the new tariffs that it has recently announced. If China increases its tariffs yet again, we will meet that action by pursuing additional tariffs on another $200 billion of goods." All up then, Trump is considering imposing tariffs on $450b of Chinese imports. That is close to the total value of imports into the United States from China.
Predicting how trade battles play out is very challenging. The players have different objectives, none of which are clear, and the complex politics add a further layer of uncertainty. Trump can't back down now without a tangible victory and similarly President Xi of China can hardly roll over and let the US publically embarrass China. The stakes are high and the rhetoric adds fuel to a dangerous fire.
It is these high stakes that make predicting the impact of this trade bout difficult. Looking back at past trade wars would suggest that if things don't get worse from here the impact to global growth is likely to be minor and easily absorbed by markets. Goldman Sachs, the global investment bank, estimates an "increase in the average tariff rate similar to our expectation for the current episode usually lowers output by 0.2%. The trade balance typically improves — as trading partners usually only retaliate partially — but the effect is small."
So if this plays out in line with history we don't have a lot to worry about. Of course the words "in line with history" and "Donald Trump" are not normally uttered in the same sentence. There is still a risk that this war gets out of control with a much greater impact on global growth and asset prices.
While we are not explicitly positioned for this outcome our portfolios have a cautious tone. We have a lower exposure to global shares than is normal. We expect inflation to rise - rising tariffs add to this risk - so have less invested in long-term fixed income investments than we would normally have. We have more cash than usual which provides both protection and liquidity if markets do come under pressure.
What's not talked about as much in the media is the effect on individual companies. Companies have got used to liberal trade policy. Supply chains are global and inventory levels of unsold intermediate and finished goods are typically low.
Take Apple for example. iPhones are assembled in China by Foxconn with sub-assemblies from throughout Asia all delivered just in time for a phone to be built and shipped to customers. Tariffs and more onerous non-tariff barriers will be a real problem for this business model. Apple is not alone in facing this risk. A trade war is likely to add cost to the supply chains reducing corporate profitability. We have little exposure to manufacturing but it's a dynamic we are watching closely.
All up there is some logic to this trade war. A reduction in intellectual property theft and a lowering of non-trade barriers would be good for the United States and good for the global economy. I for one do not expect China to so meekly roll over and suspect that tariffs around the current levels will be with us for a while.
---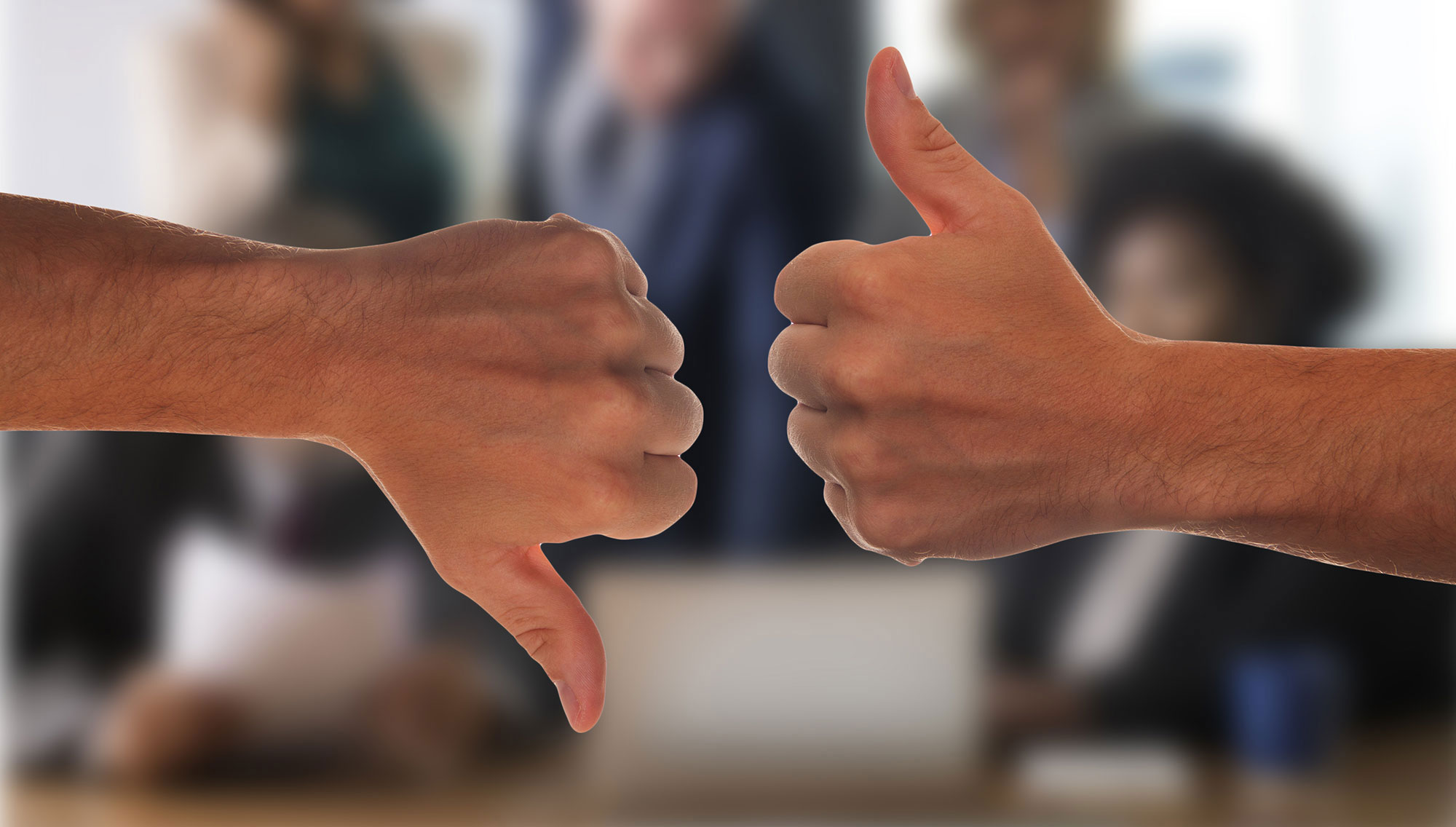 Facebook or Faceplant? Following weaker than expected earnings guidance on a recent investor conference call Facebook's share price tanked 20%. We invested in Facebook earlier this year at the height of controversy around how it was using personal data. While the investment got off to a good start, the recent drop in share price had us asking that somewhat concerning question!
To be a successful investor you not only need to minimise the number of mistakes you make, but you also need to recognise mistakes quickly and act decisively. This is one of the most difficult aspects of investing – determining if an investment that is currently going against you is flawed, or is simply suffering a temporary setback.
We have done a lot of soul searching over the last week, to try and identify any flaws in our logic on our Facebook investment. While no investment is without its risks, I think this is just a temporary setback for a company with bright long-term prospects.
The $120 billion problem
On its recent results call, CFO Dave Wehner communicated that Facebook's revenue growth is expected to slow, and that, combined with higher expense growth, the company will have declining profit margins over the next three years. While a slowdown in revenue growth was expected (no company Facebook's size can grow revenue at 40% per annum for very long), the magnitude of expense growth caught the market off-guard and wiped $120 billion off Facebook's market cap in one day. Facebook's intention to hire more staff and increase spending on security, data protection and content moderation is driving expense growth. They are doubling the number of staff in these areas to more than 20,000 people. These investments are aimed at reducing the spread of fake news, eliminating election interference and protecting personal data.
The question for investors is if this investment will impact the long-term profitability of the business, or if it will strengthen and future-proof Facebook.
To briefly put this news in context, on the same conference call Facebook announced that advertising revenues grew over 40%, global users increased 11%, and earnings jumped 31% on the prior year. That is stunning performance for a company of this size.
Our perspective
Occasionally management teams need to make difficult decisions that reduce the short-term earnings growth in order to strengthen the business and to grow more sustainably over the long term.
Facebook owns two of the world's largest media assets (Facebook and Instagram) and the two largest messaging platforms in WhatsApp and Messenger. Across these platforms they reach over 2.5 billion users who use them to engage with friends and family, keep up with news and follow their interests. Advertisers are steadily increasing the proportion of advertising allocated to digital platforms, and therefore Facebook's ability to maintain and grow engagement across its community is central to its ability to take a large share of these ad dollars.
In my view this recent step up in investment in security and content moderation, along with more transparency around data privacy, will increase trust and engagement by Facebook's community. This will ensure the company's longevity. Not only is this increased spend necessary, but by investing heavily in security and content moderation they are effectively raising the bar for any new entrants to the social media space – putting even further distance between Facebook and would-be competitors.
Ultimately these investments will help maximise the long-term value of Facebook. Some short-term pain, but for long-term gain.
Facebook is becoming more valuable by the day
Most people and businesses get a lot of value out of Facebook's platforms – and they are gradually becoming more dependent on them.
I use WhatsApp groups to keep up with my kids' rugby practices and game times, and with university friends now scattered across the globe. Facebook has become a convenient way to keep in touch with relatives and share photos. Instagram has effectively become my own curated magazine which is a cross somewhere between Runners World, National Geographic and Men's Health (my wife's Instagram is more like a cross between Daily Mail, NZ House & Garden and OHbaby!.
From our conversations with advertising executives and a range of companies, businesses that are embracing Facebook and Instagram are seeing great results. A furniture store near our office in Takapuna recently terminated its lease to sell its furniture online – mainly via Instagram. In doing so they saved considerable rent and staff cost. Social media can really help small businesses level the playing field against larger competitors. Small businesses (cafes, gyms, local retailers) no longer need to run expensive radio or newspaper adverts if they want to promote their businesses. For less than $50 they could target 5,000 potential customers that fit the right demographic profile from an ad on Instagram. This is becoming ever important in a world where we are spending an increasing amount of time on social media and mobile devices, and less time watching TV.
Facebook has already demonstrated that it is a very powerful advertising platform. Instagram is hugely popular and has just passed 1 billion user mark. This is still only half the number of users of Facebook, but it is rapidly catching up and is starting to show its promise as great place for businesses to advertise.
Needless to say, we think Facebook is a great business and believe they are taking the right steps to ensure Facebook and Instagram are well positioned to capitalise on its unprecedented global advertising reach.
While we are confident in Facebook's long-term prospects, we cannot guarantee that the ride will not be bumpy from time-to-time. Volatility can be cost of higher long-term returns.