April 2018
The Future in the Palm of Your Hand
Over Easter I walked the famous Milford track with 40 or so others from around the world. Four days of the very best scenery and outdoors that New Zealand has to offer. Four days without any internet or phone connection. Anything could have been happening around the world and we would have had no idea. We all survived – not being able to use our phones that is. Our calf muscles only just survived the Mackinnon Pass!
In the day and age of Instagram, Snapchat and Facebook, the Managers who oversee the Milford track are considering providing internet access to the hikers. That way New Zealand would be promoted globally on a real-time basis by those experiencing the waterfalls, glacier-formed mountains and native birdlife. This is a challenging issue. Should the wilderness remain just that, or should it be opened up to the wonders of modern technology?
The issues are not dissimilar with investment. Given much investment is about the medium to long term and riding out short term volatility, then how do investment managers deal with the accessibility to real-time markets across every asset class being in the hands of nearly every investor? Should accessibility to minute by minute data and updates be made easier, or should it be withheld to encourage more disciplined investor behaviour?
The answer has to be driven by investors themselves. This has been exacerbated in 2018 with markets being materially more volatile than they have been since the very start of 2016. Consider the major issues and disruption highlighted in the following pages of this newsletter. This has driven a desire by investors to know the impact of market volatility on a real time basis on their investments, even though many have no intention of acting upon it. In this day and age investors have the expectation and believe it is their right to know.
Unfortunately, this does also mean that on occasions investors will act impulsively to market events with negative long run consequences. Continual education therefore becomes the cornerstone of any investment manager responsibilities, and this is something we here at Fisher Funds take very seriously.
In response to investor demand, this month Fisher Funds will be launching a new online portal for investors. It will be mobile friendly and will provide access to a range of information and transaction capability that has previously not been available. This will be the launch version of the portal, and there will be significant functionality added over the coming year and ongoing. The intention up front is to make access to your investor information easier than it is today. The challenge going forward will be to keep up with you, our investors' own expectations for more and more investing capability from the palm of your hand.
The team here at Fisher Funds are very excited about the new mobile friendly online portal. Please make sure you seek it out and give it a try later in April. We do know though that for many of your personal contact remains very important, and the existing phone based team will still be here in Takapuna looking forward to receiving your call, chat or email. It's called investor choice, and the best of both worlds. Humans and technology working together and in harmony. As for internet on the Milford track, I will leave it for walkers and hikers to decide. As much as this will rile many of you, I think a growing number would enjoy the choice.
Bruce McLachlan
Chief Executive | Fisher Funds
---
What do changing markets mean for your KiwiSaver balance?
By Fisher Funds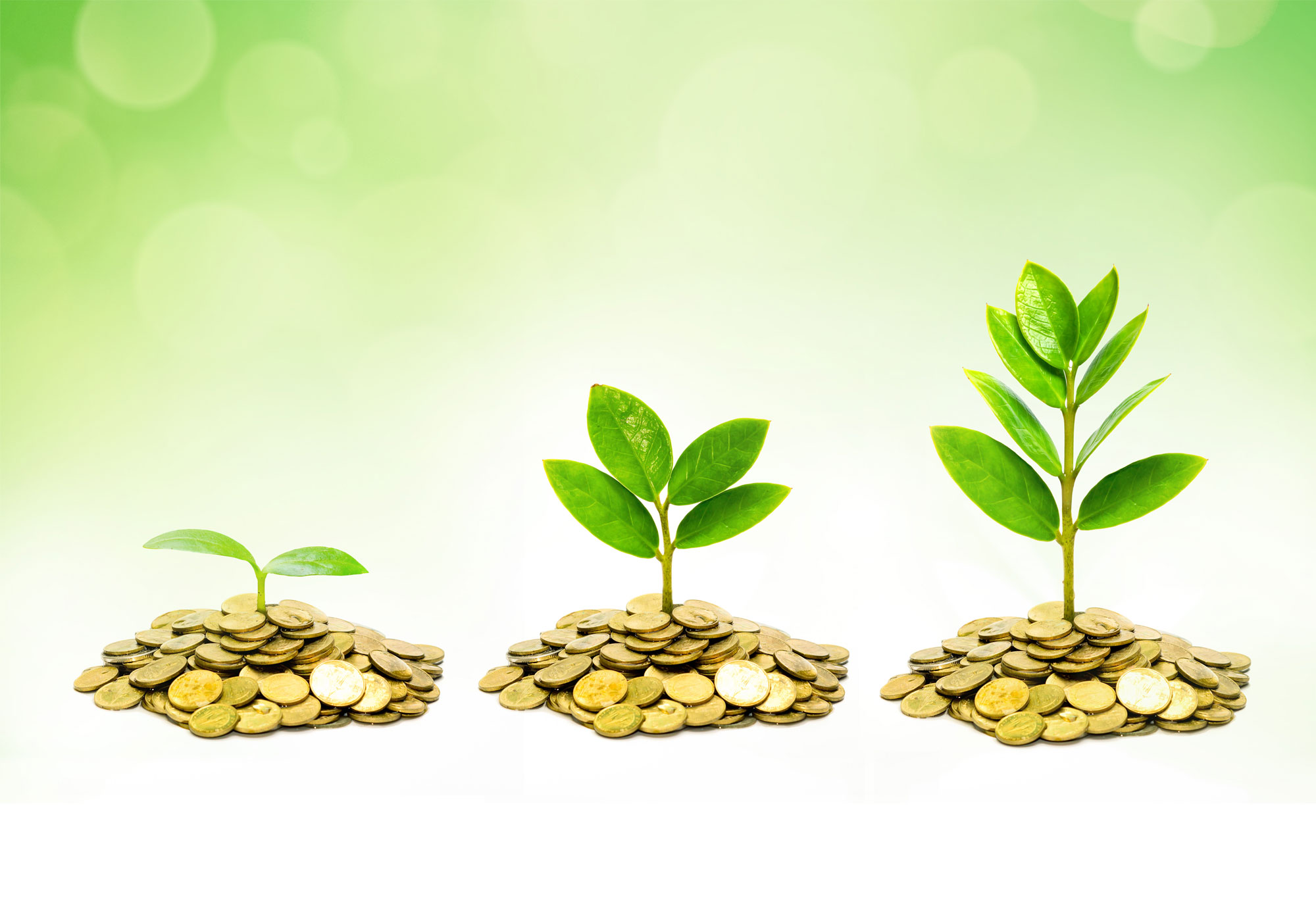 This year there have been a lot of ups and downs with markets, or volatility to use the industry term. You may be wondering exactly what that means for your KiwiSaver account. KiwiSaver is an investment not a savings account and that means you may see your balance go up or down, depending on what markets are doing.
At Fisher Funds volatility is nothing new to us, it's part and parcel of investing. The reason that the activity lately has been getting a lot of media attention is because markets have been abnormally stable in recent years. For example, in 2017 one of the major US share markets (S&P 500) went up every single month and that's the first time that has ever happened!
Why are markets fluctuating?
There are a variety of causes of the current volatility and that can make it confusing. Some days it will be Donald Trump's tweets that may have an economic impact. Other days it will be the rising price of oil, the risk of interest rates rising or fears of a slowdown in China. Interspersed with these moves will be days when the market focuses on the good news like the strong corporate earnings growth, rising house prices in the US or improving confidence in Europe. Ultimately these news stories can cause share markets to go up or down, and this is why your KiwiSaver balance may change from day to day.
What could changing markets mean for you?
You may see more ups and downs in the value of your KiwiSaver account than you have seen in recent times but when markets drop it can work in your favour!
Two important considerations to be aware of are:
When you need your money. If you have time on your side, then volatility is an opportunity. By maintaining regular contributions to a scheme like KiwiSaver through periods of volatility you may accumulate a larger retirement balance if the average entry cost is lower.
Whether you are invested in the right strategy. If it has been a long time since you reviewed how your money is invested it might be worth checking. If you are closer to retirement or buying your first home it could be that a growth strategy is no longer appropriate - regardless of the market environment. If that is the case make sure you talk to our team and we can help you with this!
Making the most of markets
We are an active manager and believe that by selecting fundamentally sound, high quality, growing companies we can be confident that these companies will still be selling valuable goods and services regardless of whether the market is up or down.
When markets are down we look for opportunities to strengthen our portfolios by buying more shares of the companies that we believe in. Effectively you might say we are looking to buy shares when they are on sale! A2 Milk is a company in which we have recently increased our holdings following share price weakness that we believe is temporary.
---
Your KiwiSaver portfolios: Highlights and lowlights
New Zealand
In March the NZX 50 again performed better than most other major international market indices, but finished the month down -0.7%. The New Zealand portfolio outperformed, finishing up +0.6%. The best performing stock in the portfolio was Summerset up 9.5% on the back of its strong 2017 result in February. Performance was also driven by Xero (+5.3%) and Delegat (+4.7%). We added to our position in Freightways in the month, having digested the solid interim result and gained further comfort with new CEO Mark Troughear.
The biggest drag on performance a2 Milk (-6.3%) down after Nestle's launch of a competing A1-free product in China. This is a natural and expected development and we will monitor this with interest.
---
Australia
The Australian market had a tough month with the ASX down -4.1%. While in some ways its cold comfort it is pleasing that the Australian porfolio outperformed the benchmark falling -2.9%. This is an important outcome of our strategy where we believe that investing in quality, growing companies provides some protection in more challenging and volatile market environments.
In terms of individual positions top fund performers were Dominos (+7.2%) and AUB Limited (+6.1%), in both cases on not a lot of news. Key detractors were Sonic Healthcare Limited (-5.1%), Credit Corp Group Limited (-6.5%) and Seek (-5.9%). Seek shares experienced a selloff in sympathy with tech stocks around the world as did data centre company Next DC and software business Wisetech.
---
International
The International Equity Fund outperformed the S&P Global Large Mid Cap Index by 0.1% as the benchmark fell by 2% during March, continuing losses in February. Consecutive negative monthly market returns may seem alien to many as the last time it happened was over two years ago in 2016. The global benchmark is now below its 200-day moving average, an indication of weaker sentiment. The majority of sectors globally fell for the month, with the three worst performers the Information Technology, Materials and Financials sectors which all fell more than 3%. As we have a lower than exposure to IT and Financials than the benchmark, this helped our relative returns. The fund is overweight utilities which were the best performing sector over the period, rising by almost 4%.
There was little change in the US-Kiwi dollar exchange rate during a month of some significant geopolitical and financial market happenings. Items that will no doubt make waves looking forward, include a potential trade war between the US and China, what would appear to be slower economic growth globally, a potential breakthrough in global relations with North Korea and the Federal Reserve raising its benchmark interest rate for the sixth time in a row.
The top contributor to benchmark-relative performance was Renault SA as news of possible merger talks surfaced between the company and another automotive giant, Nissan pushing the stock price up 10%. Privacy concerns at Facebook caused the firm's stock price to fall 10.3% due. The fund has a lower exposure than the benchmark to Facebook, making it a positive contributor to relative returns. The most significant detractor to relative returns was pharmaceutical firm, AbbVie Inc. falling 18% after announcing it would no longer seek accelerated approval for a lung cancer drug in the United States.
---
Fixed income
The underperformance of U.S fixed income assets relative to other major developed government bond markets again dragged down the performance of the portfolio this month. The interest rate differential between U.S Treasury bonds and European government bonds is at historically very elevated levels, which in our opinion continues to justify an overweight stance to U.S fixed income assets. But until we see this underperformance reverse, near-term returns will continue to be negatively affected.
The portfolio continues to maintain an underweight duration bias. That is, it has less interest rate exposure than that of its benchmark. This means that should interest rates continue to rise ahead of what the market is pricing, as we expect, then, all else equal, the portfolio should outperformance the return of its benchmark. Our preference for U.S fixed income assets is offset with underweight positions in certain European and Asian bond markets.
---
Your KiwiSaver portfolios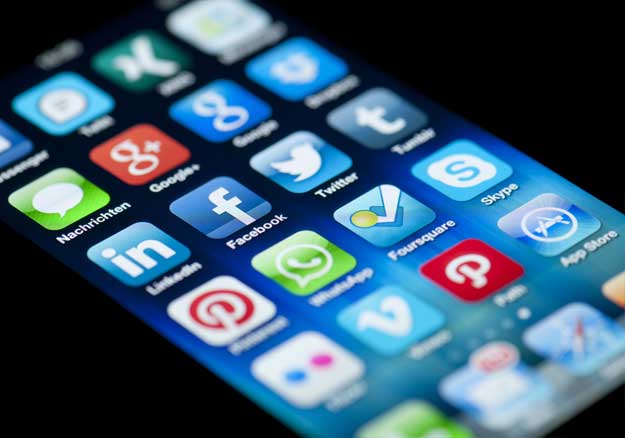 A US election twisted by the use of your private Facebook data; 180,000 students march in Washington seeking changes to gun control, a move that has influenced how weapons are sold; Chipotle, a US fast food chain, has a health scare and it is transmitted around the world in a tweet storm leading to a dramatic fall in sales.
The way that brands, customers and social media interact has undergone a revolution in recent years. This has profound effects for investors, representing both risks and opportunities. This is where responsible investing - one element of which involves understanding how a business interacts with society - and traditional, financial focussed investing intersects.
All of us, every day, make decisions about what we believe in. We reflect these decisions in our conversations with friends and where we shop. Social media has given these conversations a reach and influence that they never had. Views that reach public consciousness are literally influencing the world that we live in.
Businesses are becoming attuned to this, attuned to the moods of their customers and decisions that they make. Leading businesses are even more aware of this than most, moving quickly to change how they operate in response to the attitudes of customers.
This is a powerful force.
The examples noted in the introduction have all prompted responses that have had an influence over how companies operate and on their profitability and hence impacting share prices.
In the case of Facebook, web searches globally on how to delete Facebook profiles have doubled since the Cambridge Analytica scandal. Facebook will have to respond with heightened privacy controls to retain its leading market position.
Following the February shooting of 17 teenagers in Parkland, Florida a number of companies changed policies in relation to weapon sales. Dicks Sporting Goods announced an immediate and total ban on the sales of assault style rifles in its stores. It said it would no longer sell high capacity magazines or sell guns to people under 21 years of age, regardless of local laws. Walmart followed with a similar announcement. These companies made those decisions regardless of federal law, instead reflecting the voice of their customers.
The case of Chipotle, a Texmex style food outlet, is an interesting one. In 2015 more than 50 Chipotle customers suffered food poisoning. This story was spread far and wide on social media and Chipotle's sales plummeted. Sales have not yet recovered to 2015 levels.
Chipotle is not alone in poisoning customers. In 1992 Jack in the Box, a US hamburger chain, suffered a food poisoning scandal which ultimately killed 4 customers. This was in the pre social media days and the company was able to respond with an advertising message that it controlled. While sales fell the company was able to restore customer faith and now Jack in the Box is a leading fast food outlet.
Time will tell if Chipotle can manage a similar renaissance but it is already taking a lot longer to recover than Jack in the Box did. This is a potent example demonstrating how powerful the voice of the customer has become in determining a company's fortunes.
As investors we have to be aware of the social environment that companies operate in. Companies both reflect and in the case of leading firms, may lead, our social views and opinions. These views affect the outlook and ultimately the share prices for these companies. This is now a major focus for our research team.
Responsible investing is not an aside to how we invest your money. It is front and centre. It will become even more important over time. If we, as consumers, continue to advocate strongly for our beliefs the way each and every company responds will become a key driver of what marks out the leaders from the also-rans. It will driver share prices and is a change we welcome.
---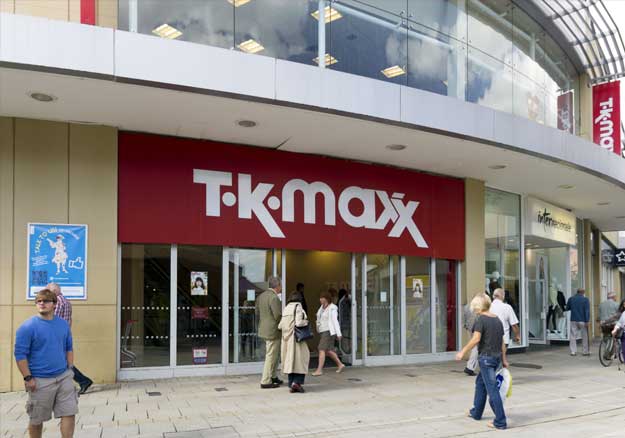 Almost daily we see articles discussing store closures and retail being doomed in the US, pronouncing the death of the US mall. The cause is often attributed to the formidable force, which is Amazon.com. So given this environment, which has most recently seen Toys-R-Us liquidate, does it make brick and mortar retailer's uninvestable?
In short, our answer is no. In fact we see pockets of growth in the current environment. For example, TJX, the Briscoes of the US (but in branded apparel). But before we get into specifics, let's take a step back and take a look at what is actually happening with US retailers at a time when consumer confidence and spending has been robust.
Pressured by Wall Street expectations, many retailers have expanded their store foot print well beyond sustainable levels. For example US malls have grown four times faster than population growth since 1975. As a result, there is a significant amount of overcapacity in many segments of retail, especially given the rise of many other pressures since the Global Financial Crisis (GFC), which we list below.
Consumers, particularly millennials, are increasingly valuing experiences over physical things. Therefore, spending on services has been outpacing spending on physical goods, which doesn't bode well for traditional retailers.
There has been a steady increase in subscription-based services (examples are Netflix and Spotify), which means a greater proportion of weekly disposable income is already committed before a brick and mortar retailer has an opportunity to entice a consumer to spend in their store.
Inequality has increased. The majority of the US working population has not seen their inflation-adjusted incomes increase. These same individuals have seen the cost of non-discretionary expenditures (such as health care, housing, child care, and education) rise.
Lastly, there is no doubt e-commerce has had a large impact on traditional retailers. We estimate that when a brick and mortar store closes, one-third of its sales moves online. Also, e-commerce is taking a disproportionate share of retail sales growth.
So, we are left with a paradox. Consumer spending and confidence is strong and consumers are benefitting from low interest rates. At the same time, though, retailers are closing stores at historic rates.
This paradox, and the explanatory factors cited above, create an increasingly tricky environment for investors in consumer stocks. On the flipside this complexity creates opportunity, which brings us back to TJX an 'off-price' retailer, which has benefitted from an oversupply of inventory as stores close, rising inequality making consumers more value conscious and a business model that is hard to replicate online.
TJX sells branded clothing, such as Nike and Ralph Lauren at a 20%-60% discount to a full-price retailer. They can sell inventory cheaper than other retailers as it sources stock from store closures, order cancellations and manufacturer overruns, which have been plentiful since the GFC, allowing them to sell at a significantly lower price.
In store, a wide assortment of inventory turns over quickly, but there is little depth in terms of sizes etc. This creates a 'treasure hunt' experience, encouraging customers to visit stores regularly as new and different brands arrive almost daily. It is also a model that is hard to replicate online given your ability to view numerous items.
We bought TJX as we believe the company has a good growth runway for new stores openings and in our opinion can also continue to consistently grow sales at existing stores. If we are correct, TJX should grow its earnings at close to 10% per annum, while paying a steady and increasing dividend. The company has longstanding management team with a track record that is hard to fault.
Despite having solid growth prospects. TJX's valuation has been depressed given market concerns about the broader retail sector, thereby presenting an opportunity.
---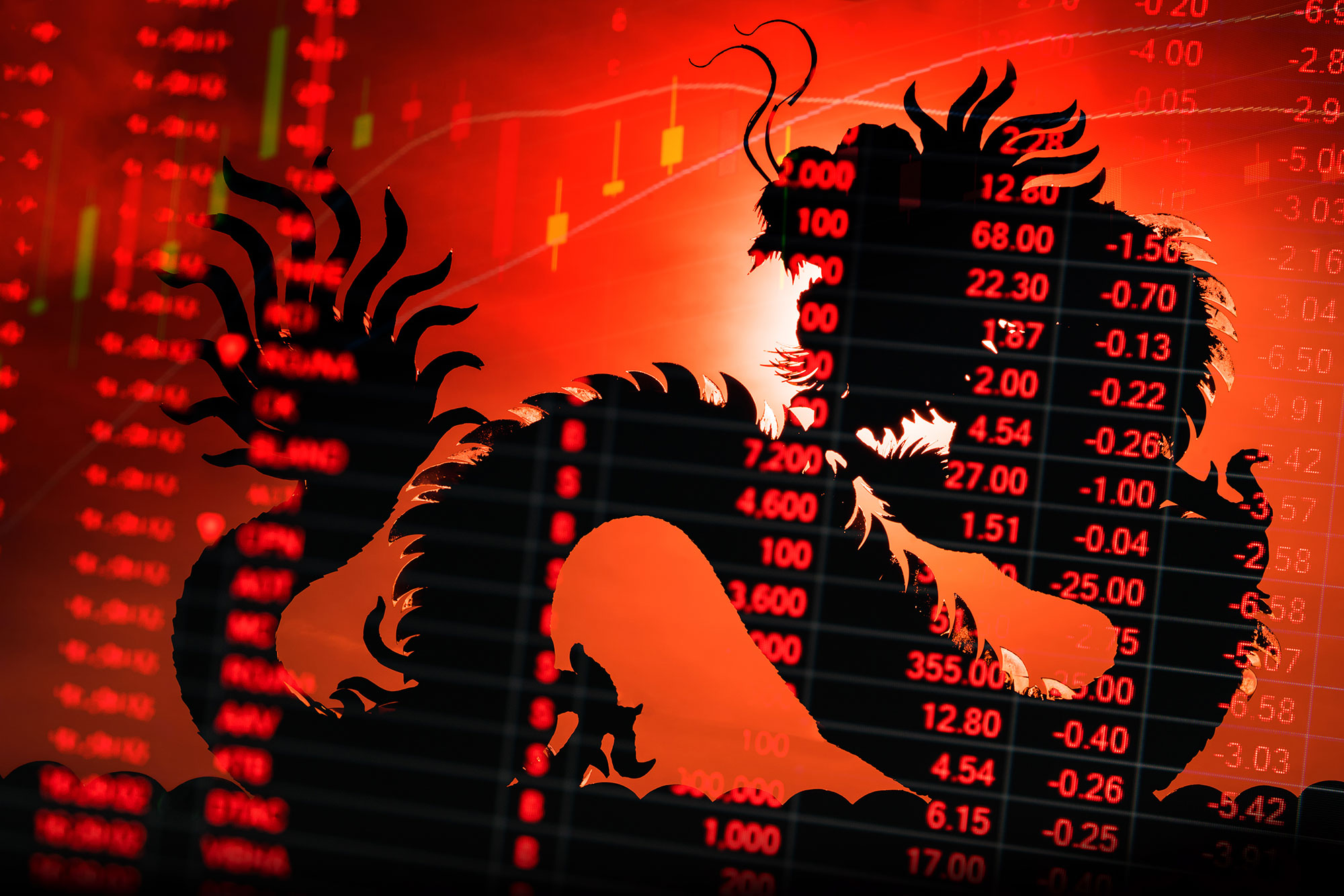 Fixed income investors understand the importance of having a thoroughly researched 'big picture' view of the world. That's because macroeconomic trends and events are responsible for the majority of the changes in value of fixed income investments that we observe over time.
In order to develop this '30,000-foot view' it's vital to get on the road and wear out the proverbial shoe leather. It's this on-the-ground research that allows us to zero in on the real issues and to build conviction around them.
The global aspirations of China and a potentially nuclear capable North Korea are two such topics. Both have the potential to shift the global landscape, quite literally. But they are also topics where there is a lot of misinformation in the public domain, making critical analysis of these issues all the more important.
It was during a series of recent trips through Asia that I got to speak to some of the foremost thinkers on these subjects. I spoke to range of people from ex-high ranking U.S intelligence officials, members of the Chinese People's Party including senior figures within the trade and commerce ministries, and a range of company executives.
Of particular interest to me has been China's multi-trillion-dollar modern day Silk Road, they call it their Belt & Road Initiative. Billed as the dawn of a "new era in globalisation" our recent interest has been sparked by the growing leverage this project is affording China over its less developed neighbours.
At the heart of this ambitious plan are two key state–sponsored lenders, China Development Bank and Export–Import Bank of China. With access to almost limitless funds, at interest rates typically reserved for only the highest quality sovereign nations, these institutions have now lent hundreds of billions of dollars to governments and corporations throughout Asia, the Middle East, and Africa.
But rather than paving the way for co–operation and synchronised growth across the region we are now observing growing evidence that more and more of the 63 nations earmarked for collaboration are now turning down these Chinese advances. Concerned by both the possible ulterior motives of China as well as the many pitfalls of over indebtedness (see the evolving debt crisis in the Maldives), we feel the success of this project now sits firmly outside Chinese control.
This growing risk of failure is not lost on the upper echelon of the People's Party. So it was no surprise to hear an extremely conciliatory tone from the party members I spoke to in Beijing regarding the topic of potential trade wars. As with all disputes 'it takes two to tango' and I feel China is unlikely to want to enter into a tit–for–tat battle with the U.S – it simply has too much to lose. China instead looks to be shrewdly turning the tables, taking the moral high ground on trade, by pushing forward its globalisation plans – something it hopes will further endear itself to its trading partners.
My conversations with now retired senior leaders at the U.S Central Intelligence Agency (CIA) and National Intelligence have been invaluable in understanding the multi–variable issues facing the world from North Korea's nuclear aspirations. Despite recent developments, which suggest they may be willing to abandon their nuclear programme in return for assured safety of the regime, I came away from our meetings with the strong belief a nuclear capable North Korea was at some point an almost certainty. This is a problem for regional security that won't go away.
This creates a range of issues for the U.S and its allies, particularly Japan, which in turn creates major issues for China, as this would likely result in the deployment of the U.S–designed Terminal High Altitude Area Defense (THAAD) system on Japanese soil.
All this is of course very destabilising for the geo–political landscape. But unless North Korean leader, Kim Jong Un, goes the way of other previous nuclear–aspirational dictators Saddam Hussein and Muammar Gaddafi it seems unlikely much can be done to stop his progress.
Wearing my portfolio manager's hat I believe the risk premium which investors expect to receive from investing in Asian financial assets will soon begin to rise and as such have positioned our portfolios for this. This means, for instance, that we have had no exposure to Asian bank debt instead preferring to invest your capital in the US and Europe.
At its core, fixed income investment is a negative art – you win by avoiding losses. Identifying, assessing, and managing key macroeconomic risks like the ones highlighted in this article are an integral part of our risk mitigation efforts.
---