May 2018
The Court of Public Opinion
Australia's Royal Commission on Financial Services is going to have a material long term impact on financial services on both sides of the Tasman, but not likely for the reasons currently getting publicity. Yes, there have been examples of very poor behaviour exposed in the Australian industry over an extended period of time. These examples will be dealt with swiftly and severely by authorities and there will be personnel changes at some organisations at all levels as a result. This process has already started. New personnel will come in and there will be major rectification programs relating to both culture and process implemented at many if not all institutions. In two years or so this will be the new normal.
The impacts from the Commission will go far deeper however. What has now changed forever is the trust of the public. The power and expectation of public opinion is something every institution invests heavily to gain, but once lost is very difficult to rebuild. Notwithstanding the examples of bad behaviour, what has been exposed more than anything else is that meeting the letter of the law with regards financial regulation is nowhere near good enough. The ultimate judge of appropriate corporate behaviour is public opinion and their expectations have been well ahead of the bar that lawmakers and regulators have set. Many Australian Financial Services companies may not have broken any laws, but that is not the criteria by which many will now be judged.
This is why the impacts will be more far reaching and longer term that many may be expecting. It is also the reason why the impacts will be felt heavily in New Zealand. Regulators may have difficulty identifying similar examples of bad behaviour here, but that ignores that public opinion has moved. Meeting the minimum legal standards is a given. Meeting client's expectations with regards independence, quality of advice, fairness, transparency and value for money is way more challenging.
Our challenge is that while we don't charge a fee for advice, we do only sell Fisher Funds products and we only provide advice on Fisher Funds products. That does not seem unreasonable as a specialist New Zealand based fund manager. In fact, it means we are accountable in every respect for the outcomes our clients receive. Our processes are very transparent and client friendly. Public opinions of these matters though are changing and we will have to ensure Fisher Funds stays ahead of your expectations.
To finish, last month I advised you all of our intention to launch a new mobile friendly online service. The first iteration of this service was made available to clients at the very end of April, with mostly very favourable feedback. As always with new services there will be ongoing improvements required and some gaps to fill. Please give it a try and let us know your thoughts.
Bruce McLachlan
Chief Executive | Fisher Funds
---
How your KiwiSaver account is taxed
By Fisher Funds
They say tax and death are two of life's certainties. While we all hate paying tax, there's no avoiding it. In early April, your KiwiSaver account was adjusted to take into account the tax on your investment earnings for the last 12 months. But it's far from bad; here's why.
The Fisher Funds KiwiSaver Scheme is classified as a Portfolio Investment Entity (or PIE for short) for tax purposes. The PIE regime provides a number of tax advantages for investors and makes the administration of it all very easy. The key advantages are:
Firstly, there is no tax on gains in New Zealand shares and certain Australian shares. Investments in companies outside that criterion are taxed as if they have earned 5% total income (regardless of how they have actually performed). Fisher Funds invests in growing companies which often have a low dividend yield and the majority of returns come from the increase in the value of the shares. This is a significant advantage for investors.
Secondly, investors are taxed at their marginal tax rate with a maximum of 28%. For investors on a top personal income tax rate of 33% this represents a 5% saving.
Thirdly, the Scheme takes care of all tax obligations on behalf of investors so there is nothing to include in your personal tax return. As long as we have the correct tax rate (known as your Prescribed Investor Rate or PIR) for you we will claim a tax refund or pay your tax liability on your behalf and adjust your KiwiSaver account accordingly.
Tasty PIEs indeed!
Calculating your correct PIR
There are three PIRs available for individuals to choose from: 10.5%, 17.5% or 28%. The correct rate for you depends on your income. We have a simple diagram that helps you calculate the correct PIR for you.
If you need to change your PIR, simply log in to your on Online Portal.
---
Your KiwiSaver portfolios: Highlights and lowlights
New Zealand
While the New Zealand share market rose 1.5% in April, our New Zealand strategy did not rise to the same extent. Having less invested in Spark and Fletcher Building than the market hurt returns while Michael Hill Jeweller was a also drag on performance after announcing mixed third quarter sales results, with growth in only some markets. On the flipside, positive returns from the portfolio's investments in Xero, Vista Group and Infratil boosted the monthly result. The portfolio's investment in Fletcher Building was increased mid month as we became convinced that the combination of new management and a new strategic focus will once again allow Fletcher's high quality positions in the Australian building materials sector to shine through. 
---
Australia
The Australia share strategy rose 3.2% in April; behind the benchmark which posted its first positive monthly gain for the year rising 4.2% for the month. The big market dynamic for the month was the strong share price performance from resource companies, both energy and basic commodities. While the portfolio enjoyed gains on its investments in BHP and Rio Tinto, it has a smaller exposure than the broader market to these sectors, causing the portfolio to underperform the market for the month. The other negative contributor to returns was the investment in debt collector Credit Corp. Although a poor performer of late, we still rate management highly and are excited by the company's prospects in the United States. Credit Corp came out and reaffirmed profit expectations late in the month which should calm investor's nerves.
The positive contributors were more company specific. APN Outdoor found some support with industry data pointing to a rebound in demand for the out of home advertising sector and enjoyed a share price surge. CSL, the largest investment in the portfolio, had another strong month rising 9.6% with investors anticipating healthy upcoming profit results on the back of a worse than usual flu season in the northern hemisphere. CSL is a leading global provider of flu vaccines.
---
International
The International share strategy had a strong month in April gaining 3.5%.
Most parts of the market enjoyed a good month with the Energy sector leading the way, rising over 9% on the back of oil prices rising 7% in April alone. Fears that sanctions will be re-introduced against Iran, the third largest producer in OPEC, over its alleged nuclear ambitions was the primary reason for the rise in the price of oil.  At a company level, energy companies Royal Dutch Shell Plc, Barker Hughes and Total SA surged 13%, 30% and 13% respectively.
The Kiwi Dollar weakened significantly against the US Dollar during the month, falling almost 3% providing a nice boost to returns (offshore assets are worth more when converted back into our home currency). The US Dollar was stronger across nearly all other major currencies as robust economic data was released in the United States, whereas Europe's data, for instance, was relatively weaker. Rising short-term US Dollar interest rates are also a contributor to the USD strength as more attractive interest rates attract investment in the United states boosting the currency.
---
Fixed income
Fixed income markets around the world fell in April as growing inflationary pressures in the United States pushed bond yields higher (when interest rates rise, the value of bonds falls). This was not completely unexpected and over recent times we have been holding shorter term fixed interest securities so we are less exposed to rising rates. This stance contributed to our portfolios beating the market in April.
The underperformance of U.S fixed income assets relative to other major developed government bond markets again held back performance of the portfolio this month.  While this hurt performance U.S Government bonds earn significantly higher interest rates than European government bonds which, in our opinion, continues to justify holding more of the portfolio in U.S fixed income assets.
---
Your KiwiSaver portfolios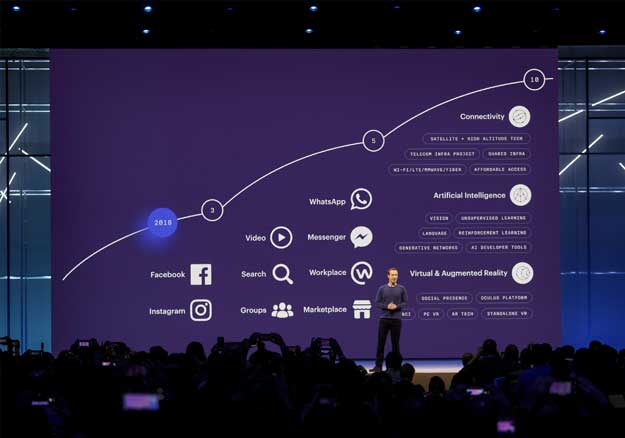 I've recently installed an app to track how much time I spend on my smartphone. The aim of this exercise was to show my colleagues that I don't spend that much time looking at my mobile screen. The experiment failed miserably - it turns out I'm on my phone anywhere from one to two hours a day! At least I'm not alone. It turns out that the average person in the US is on their smartphone for over two hours a day, and using Facebook and Instagram for an hour a day combined. While this may not be great news for our employers, TV networks or even family members trying to get our attention – our mobile addiction is great for Facebook's advertising revenue - and marketers savvy enough to use their ad platform.
We've owned shares in Facebook for a number of years now. Facebook owns four of the world's most dominant social networking and messaging platforms (Facebook, Instagram, Messenger and WhatsApp) and has an unparalleled ability to deliver an audience of over 2 billion users to advertisers. In a world where we are spending an increasing amount of time on social media and mobile devices, and less time watching TV, advertisers are having to upskill their marketing teams and learn to target potential customers through these digital platforms. Facebook's treasure trove of data on users means that they not only know your age, gender and location, but they also know your hobbies, who you are friends with, and what you do and don't like. This data means Facebook can offer advertisers a level of targeting like no one else, and when combined with Facebook's huge reach and should allow them to capture a significant share of advertising spend as advertisers continue to move their focus online.
An investor's dream is to find a great business, with a long runway for growth, at an attractive price. You very rarely get all three of these qualities at once, particularly in the current market environment.
Rebuilding trust and confidence
We believe the heightened investor scrutiny of Facebook following the Cambridge Analytica data breach and #deletefacebook campaign created such a buying opportunity for Facebook investors. While we don't take the regulatory risks facing Facebook lightly, we believe management will do what is necessary to restore user trust. The scandal itself should have limited impact on the number of Facebook users as consumers' mobile usage and social media addictions are now well entrenched. Facebook has become a primary way for people to communicate, follow developments with friends and family, and to build new relationships. It has also become a store of our memories and photographs, and most social media users are by now comfortable with the concept of being shown targeted advertisements in exchange for access to these social platforms. In our opinion, increased regulations in the sector that makes it harder to share user data (along the lines of GDPR in Europe) are likely to simply entrench the competitive advantage of companies like Facebook and Google that already have this data.
While it is still early days, Facebook's recent results have shown a return to active user growth in its key US market, and the addition of 70 million monthly active users globally in the first quarter. #deletefacebook seems to be on the backburner for now.
---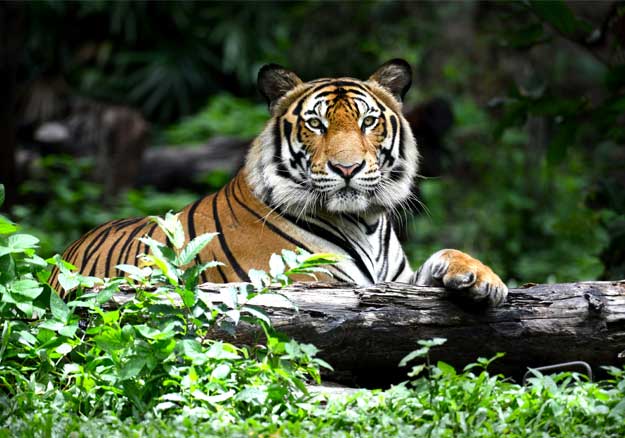 We have long admired the potential India possesses. But until recently, the once aptly named "Sleeping Tiger" economy appeared to be hamstrung by structural issues most believed were insurmountable.
That was until the arrival of Narendra Modi. The BJP's party crushing victory in the 2014 general election provided the ideal springboard for new Prime Minister Modi to launch his ambitious reform agenda.
Looking back over these last four years, this once digitally regressed and highly corrupt economy with dilapidated infrastructure and an almost non-existent rule of law has undergone truly transformational change. Aimed squarely at addressing these previously mentioned deep-seated handbrakes on the economy, Modi's progress has been nothing short of astonishing.
On the ground in India
Eager to appreciate the opportunities these reforms might offer, we undertook our first on-the-ground research trip in March. As I zig zagged my way across this huge country the sense of opportunity was overwhelming.
The demographic changes taking place in India are profound. Powered by a rapidly rising middle class, which is expected to double from 270 million people to 550 million people by 2025, the potential growth consumption is astounding. Over the next seven years the purchasing power of the economy is estimated to rise by a whopping US$3 trillion.
In a predominantly cash-based economy, the fruits of this mega-trend may seem a long way off. But with the introduction of a state-of-the-art, digital biometric identification and electronic payments system called Aadhaar, 95% of India's population now have bank accounts. This mobile-driven bank account is sophistication no other country in the world has on this scale. It allows people to transfer money and purchase services directly from the users' phone. This is truly revolutionary stuff and the banking and insurance industries stand squarely in the centre of this new financial eco-system.
A modern infrastructure network has always been an integral part of any countries economic progress. This is a fact clearly not lost on Prime Minister Modi and ambitious plans are already in the pipeline, pun intended.
The Outlook for Growth
Over the next five years the plan is to build 84,000kms of new roads. That's enough roading to circumnavigate the world, twice. Public Private Partnerships are already moving this plan forward and, following the ironing out of some major wrinkles around the tender process for these contracts, it seems that the returns on offer for industry participants now look to have turned favourable.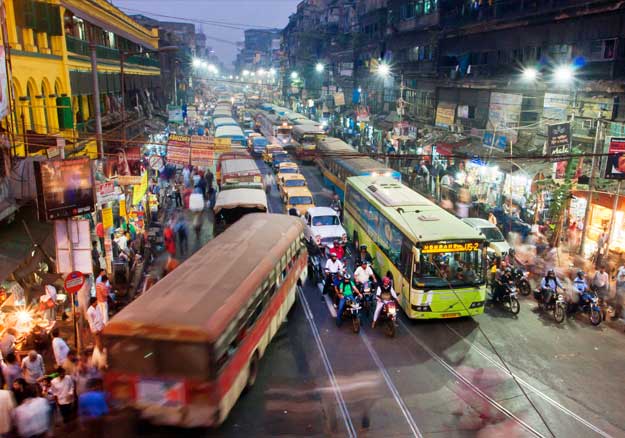 Airports are another key part of the required infrastructure. It was evident throughout my travels that Indian tourism is booming. So too is domestic business travel. Having met with the management of India's two largest and award-winning airports, Delhi and Mumbai, during my trip it is clear this an industry deep in expansionary mode. Strategically important assets are being created here and we believe partnering with the companies that are building these makes great investment sense.
Another area of focus is India's depleted haulage network which required urgent attention. With this competition amongst state governments for the resources required to carry out all this infrastructure work has begun to grow. At the centre of this struggle are the steel and energy sectors.
During the trip, I spent time with key players within both of these industries and while the outlook has vastly improved a series of capacity, environmental, and trade-related issues saw a number of smaller, over-leveraged players end up in the countries recently established bankruptcy tribunal. These industries are in the process of consolidating and more robust companies will emerge. Once this is complete, the investment opportunity will be clear.
As a global fixed income investor, we scour the world looking for opportunities to lend capital to worthy borrowers at attractive terms. It is this journey that has thrown up many notable opportunities over the years. But as I see it here today, India is undoubtedly the most exciting opportunity in the world right now.
---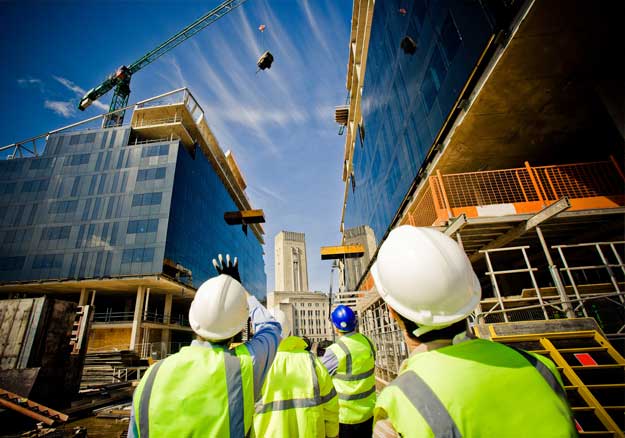 Fletcher Building's woes over the past couple of years have been widely reported. The company has made too many newspaper headlines with delays on major construction projects and the significant losses reported by its building and interiors unit. It is fair to say this has been a company with a chequered track record facing a number of challenges and as a result it has been a smaller holding in our New Zealand portfolio. We believe the headlines, and the fallout from some of Fletcher's poor strategic decisions, are hiding a business that has healthy prospects. New management is the catalyst for change.
During April we made the decision to increase our position in Fletcher Building. Fletcher Building is a company we know well and have followed for many years. I began covering it as a research analyst back in 2000 and at the time liked the fact it had 5-6 simple divisions, most of which dominated the market. Now, after watching the company closely from the side lines for the past 12-18 months as it endured significant challenges, we believe a rare attractive opportunity is emerging which justifies increasing our investment.
Despite its challenges, Fletcher Building's key New Zealand operations; Golden Bay Cement, Winstone Wallboards and PlaceMakers dominate their respective markets. These core businesses have, in my view, clear moats and help the company to deliver solid cash flow. This fact hasn't changed in all the years that I have followed the company. What changed was a number of poorly considered acquisitions and forays into other business lines that clearly did not work.
So what changed?
What's refocused our attention to the Fletchers of today is the strategic review that has been guided by the new management team. Fletchers has committed to a "back to the future" strategy - selling its overseas business and re-focussing on the strong NZ and Australian core. Fletcher Building is getting back to what it does best.
I am particularly encouraged by Fletcher's new management team. I have met with new CEO, Ross Taylor, several times over the past few months. Ross has a straightforward demeanour, a clear vision and a keen sense of Fletcher's strengths as a business. Ross is committed to seeing it return to its former glory. Based on these conversations and feedback from former Fletcher's executives and industry experts I believe the strategy makes real sense.
There are two key planks to Ross's strategy – refocussing the business on areas of strength and taking out cost and complexity.
After years of distracting international acquisitions and diversification away from key operations, Fletcher's decision to sell its overseas businesses (Formica and Roof Tiles are currently up for sale) makes sense. This is likely to generate in excess of $1bn for the company and may result in it being able to return capital to shareholders.
Fletcher Building also announced a comprehensive restructure of its business. This presents both cost savings and potential revenue growth opportunities. All up we think these initiatives could add $30-$50m to its core earnings.
We will be watching very closely (as always) to ensure our investment thesis is playing out but for the first time in many years we are encouraged by what we see at Fletchers.
---