June 2018
Front page or business page
Based on some of the many conversations I have had, I know that many of you reading this may have particularly high blood pressure right now. If you have been taking an active interest in your investments or KiwiSaver account day to day, or seen the headlines in the media, you are most likely aware that 2018 has been five months of disruptive global events, all seemingly having the potential to correct highly priced global asset markets.
Not a week goes by when there is not something new on the horizon that has the potential to make investors nervous — Most recently there has been rising global interest rates, North Korean missile threats, developing trade wars and of course the very recent instability with Italy and the downstream potential risks to the European Union. In this part of the world we have also had the initial impacts from the Financial Services Royal Commission in Australia. Any one of these in isolation has had the potential to drive mass market selling, however put them together and there is good reason why many of you may be feeling the pressure!
Despite all of the headlines, occasional panic and tweets, I would encourage you to reflect on the 2018 reality for investors. The Dow Jones industrial index started 2018 at 24,719 and at 31 May was 24,415. Virtually unchanged. Similarly, the ASX200 started the year at 6,065 and finished May at 6011. The NZX50 started the year at 8,398 and at 31 May was 8,658, a 3% gain. Even in the United Kingdom where they are dealing with the uncertainty of Brexit in addition to all of the international dynamics, the FTSE 100 has broadly retained its value having been 7,687 at the start of the year to 7,678 at the end of May. It is fair to say the reality has been totally different than the headlines. Stock markets have been very resilient.
This is because fundamentals have offset the more dramatic political headlines that have grabbed media attention so far this year. Notwithstanding high global asset prices at the start of the year, the Fisher Funds investment team did call out that global corporate earnings have been particularly strong, and with good economic growth almost everywhere, the immediate prospects for corporate earnings remain favourable.
Of course none of us know what is just around the corner, however the challenge of trying to understand and read the impact of global events on global markets is evident. Materially bad events have always happened, are still happening, and will keep on happening. They are also newsworthy and falling markets will always create spectacular headlines. Who will forget the New Zealand Herald's front page from February 2018, with the one word "Bloodbath" taking up the whole page? The fact that the NZX has not only recovered those falls and is ahead of that market level is not newsworthy. Market falls are front page; market rises are business page. The future has to start with getting New Zealanders to look at long-term realities, not short-term headlines.
Improving your long-term future
Right now there is an opportunity for many New Zealanders to improve their future and grow their personal wealth by taking on more risk with their investments, particularly where they have genuinely long-term investment horizons. As a country, we are underprepared for retirement, not saving enough and are frequently invested in the wrong (conservative) assets. Remember while bank deposits are safe for the long term they also have a very large opportunity cost. The fear of near-term global events has driven this conservative view of New Zealand investors and KiwiSaver account holders, rather than the long-term market reality.
It's time for all of us to truly embrace long-term decision making and smart investing. The first 5 months of 2018 is a case in point. Bad news will occur. Market corrections will happen. Quality companies will grow their earnings over time. Markets eventually recover. Smart investors needn't worry; they will welcome the inevitable market correction rather than fear it knowing that others reading the front pages will make impromptu decisions. The Fisher Funds investment team has done an excellent job in recent times focussing on drivers of long-run investment value, and you our investors have profited. If only more New Zealanders had benefitted from this conviction.
Bruce McLachlan
Chief Executive | Fisher Funds
---
How you can make your KiwiSaver last well into your retirement?
By Fisher Funds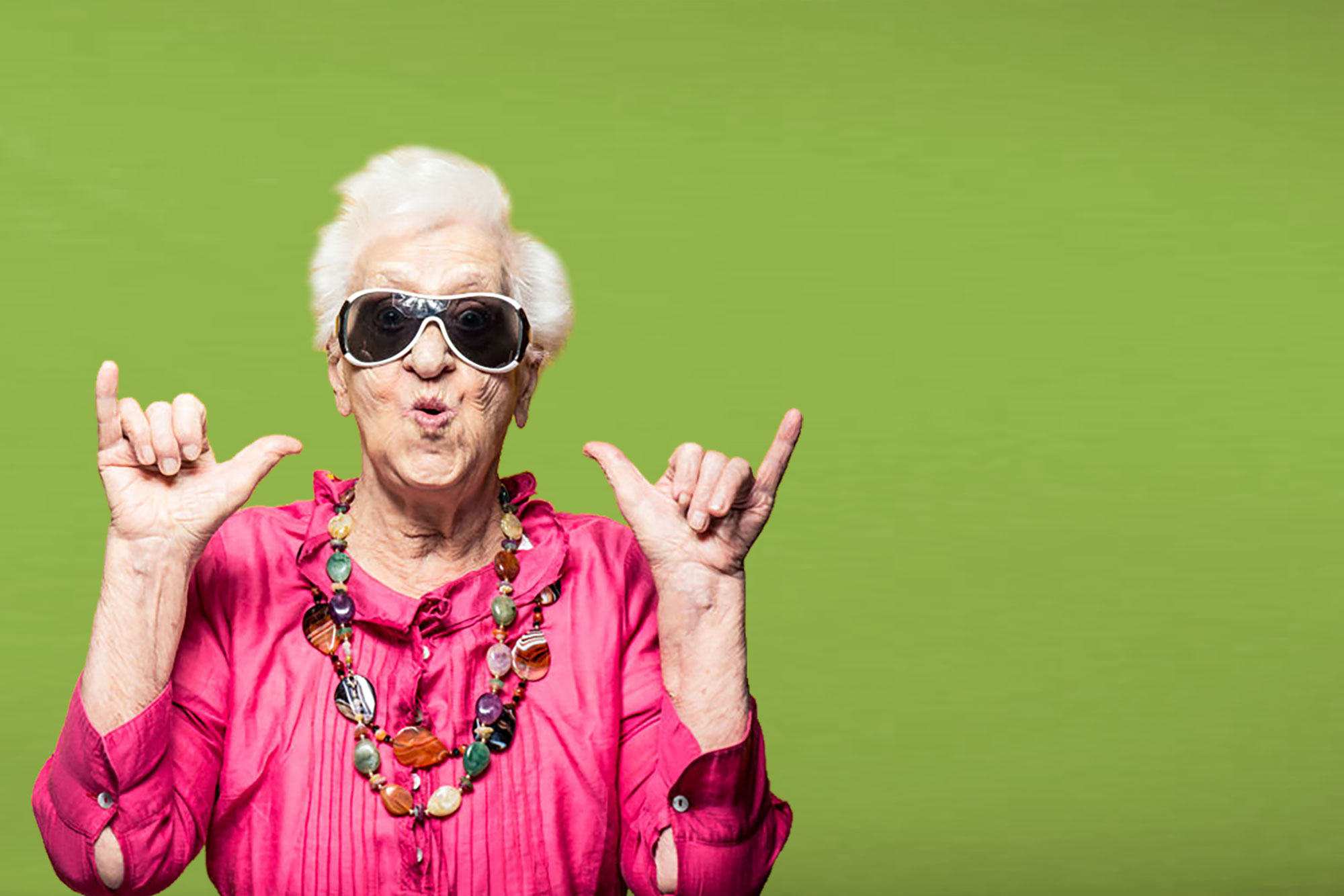 Turning 65 years old can be like winning a Lotto! Not only do you start receiving National Superannuation on a fortnightly basis, you also receive the Gold Card that can add many benefits to those in the years past 65, but finally, you can now access your savings in your KiwiSaver Account.
For many, this is a real benefit as you can set yourselves up for a retirement period that is more luxurious than solely relying on a pension. Many people nearing this magical age do not realise that they can keep their KiwiSaver Account open with Fisher Funds. Yes, you can, and this is a great opportunity to use the account as your very own investment portfolio for many years ahead. Your options are many and varied, like:
setting up regular withdrawals to subsidise your living expenses and so adding to your pension payments
utilise your hard earned savings to wing your way on a fabulous holiday
buy a new car
or just repair the roof that is long overdue for a bit of maintenance
and, if you continue working you can continue to add to your KiwiSaver account if you wish — your employer may even agree to carry on adding to your account as well.
The only thing that doesn't continue after 65 years is the Member Tax Credit from the Government. I suppose the logic is that you are now receiving the National Superannuation.
The benefits to keeping your KiwiSaver account open are numerous and our Authorised Advisers at Fisher Funds love helping you plan for this next stage. We will present you with recommendations to make managing your finances in retirement that bit easier:
We will check with you taking account of your personal financial situation
Give you recommendations on where you should invest after checking your investor profile.
Prepare projections to give you some idea of your expected ongoing financial situation, taking into consideration any withdrawals you anticipate making.
And, we are always here to ensure you are still on the right path going forward
So please, don't just close your KiwiSaver account, make the money work for you. Once these accounts are closed you will never get the opportunity to open another one and once you reach that magical age (65 years*) the KiwiSaver accounts are so versatile, economical and a great way to plan your finances in your retirement years. 
So talk to your financial adviser or give us a call, we would be happy to chat to you about your KiwiSaver account and financial position.
---
Your KiwiSaver portfolios: Highlights and lowlights
New Zealand
Our New Zealand portfolio was up 4.3% in May outperforming the New Zealand share market, which rose 2.5%. The top 3 positive contributors were Mainfreight after announcing solid full year results, Vista which entry into Japan reminded the market of the long growth runway for its Movio business, and also Restaurant Brands. The biggest drag was Michael Hill which fell out of Australian MSCI index.
We added to our Xero position based on a solid result and our confidence in the new CEO. We also added to our Vista investment and funded both of these by reducing our investments in a2 Milk, Auckland Airport, and Restaurant Brands.
---
Australia
The Australian share market mirrored April's trend with a strong result in May. Our Australian portfolio rose 2.9% comfortably outperforming the broad market which was up 1.3% in New Zealand dollar terms.
Two leading lights in May have been investments we had faith in, yet hadn't been market favourites of late. Logistics software provider Wisetech's share price had tumbled 43.2% after its latest profit result. We maintained a positive outlook for the firm, using weakness to increase our stake. That opinion was vindicated by strong performance in May rising 46.4%. Similarly concerns about Dominos Pizza's growth outlook have dogged the stock in recent months, again we added to our investment, benefiting from a share price rise of 16.7% in May.
The only material negative for the month was a 17.4% fall in the share price of Link Administration Holdings. Link is the largest provider of superannuation services in Australia, enjoying a wide moat based on its scale and customer lock in. Unexpectedly the Australian government announced changes to superannuation negatively impacting Link. While this is a negative we expect Link may be able to flex pricing to ultimately recover some of the lost revenues.
---
International
The International Equity Fund had a positive performance in May with a return of 0.4% mildly underperforming the benchmark, up 0.55%. The most significant positive contributor to benchmark-relative returns was tech mega-cap Apple up 13.5% after its strong earnings report at the start of the month. Despite failing to meet earnings expectations,American retail hardware store Lowe's Company, share price surged after an influential investor announced they were increasing their investment in the stock. Energy stocks were a high performing sector posting a 1.6% gain for the month as oil prices rose to a three year high, before falling towards the end of the month. Lower exposure to Financial stocks helped performance, as the sector was a poor performer due to fears that a coalition of populists in Italy would form its new government, raising the possibility of an "Italexit", or Italy leaving the Eurozone.
Detractors to relative performance included the fund being underweight to the benchmark in the Information Technology sector, which led the market. The two poorest performing individual stocks were Enel SpA and Mediobanca SpA, a utilities firm and a regional bank, both Italian firms that would both be disadvantaged if the country did exit the eurozone.
Currency movements had a minimal impact on the fund this month as geopolitical concerns had offsetting effects on the NZ dollar. Although the Kiwi dollar declined against the US dollar and Japanese yen, it rose against the Euro and the British pound
---
Fixed income
Fixed income markets bounced back in May. Developed market sovereign bonds benefited from a bout of volatility caused by the unfolding political situation in Italy. Our decision to tactically lengthen the duration of our New Zealand fixed income portfolio ahead of this move allowed the fund to strongly performance its benchmark. Despite the underweight duration positioning of our global funds both created value elsewhere, offsetting the drag that lower bond yields had on those funds.
The underweight duration stance of both of our global bond funds was the key detractor to performance this month. Both managers still view this as a high conviction view as they expect a continued lift in inflation to drive both cash rates and term premium higher in the months ahead.
---
Your KiwiSaver portfolios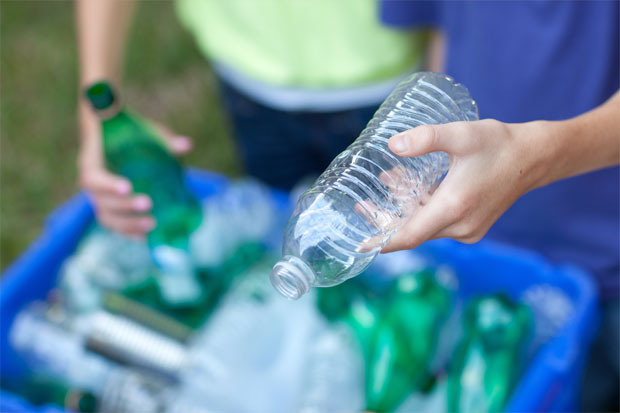 You may have seen a "keep cup" on sale at your local café, or you may even have one from last year's roadshow. A glass or plastic cup that means we no longer have to use a disposable cup for our daily takeaway, and at least in my case, desperately needed shot of coffee.
It turns out that your keep cup has become even more important.
In waste management circles they refer to the three Rs — reduce, reuse and recycle. The third R, recycling, has become a lot more challenging in recent times.
Recycling feels good. Like many of you, I dutifully sort my rubbish into piles, some going to landfill and some into the recycling bin. It makes me feel good when I wheel out that recycling bin knowing I am doing my bit for the world. Unfortunately my good vibes have been a little misguided.
According to the US EPA, and the situation is worse in New Zealand, about one-third of material to be recycled is exported to China for reprocessing. A recent law change in China has changed all of this. Since Jan 1st 2018, the Chinese government has banned the import of a range of materials that were previously recycled there (this includes commonplace plastics like PET used in soft drink bottles) and has reduced imports across a number of other categories. We can no longer rely on China to deal with our waste.
The means that the 41m tonnes of plastic wastes that, as Kiwis, we had loaded onto ships last year and sent overseas, will now begin to accumulate in storage centres or be diverted to landfill. That is not what I, or I suspect any of us, have in mind as we wheel out that bin each week.
The use of plastics and other materials that end up in landfill, or worse our oceans, is of concern to us as investors. This is something we have begun to consider through our responsible investing framework.
While there is still a lot to be done, it is pleasing see a number of companies beginning to get active in this space.
Amazon, for instance, has set strict rules around packaging for companies wanting to sell on its retail platform. It's sustainable packaging initiatives have eliminated 244,000 tonnes of packaging over the past decade and it reduced waste, including its own packaging use, by 16% in 2017 alone.
Both Nike and Adidas is moving towards 3D printed shoe technologies which dramatically reduce waste. Nike, in an investor roadshow, noted that it spends $1b on materials that end up on the cutting room floor. Adidas has launched a shoe range, Adidas x Parley, that is made from recycled ocean waste.
Initiatives like these help and we, as one factor in our investment decision making, favour companies with a proactive approach to waste mitigation. This is just good business. Waste is going to be an increasing cost for business and importantly speaks to a firm's brand with consumers.
Our fourth R, responsible investing, can of course only go part of the way to helping. Reducing and reusing are by far and away the most critical element in reducing waste volumes, reducing the need for recycling and protecting the environment. We all have a role to play in changing how we live.
This is important for all of us. So last year it was keep cups at the roadshow, maybe this year it should be recycled bags for picking up the weekly shopping? Time for me to talk to the marketing team!!
---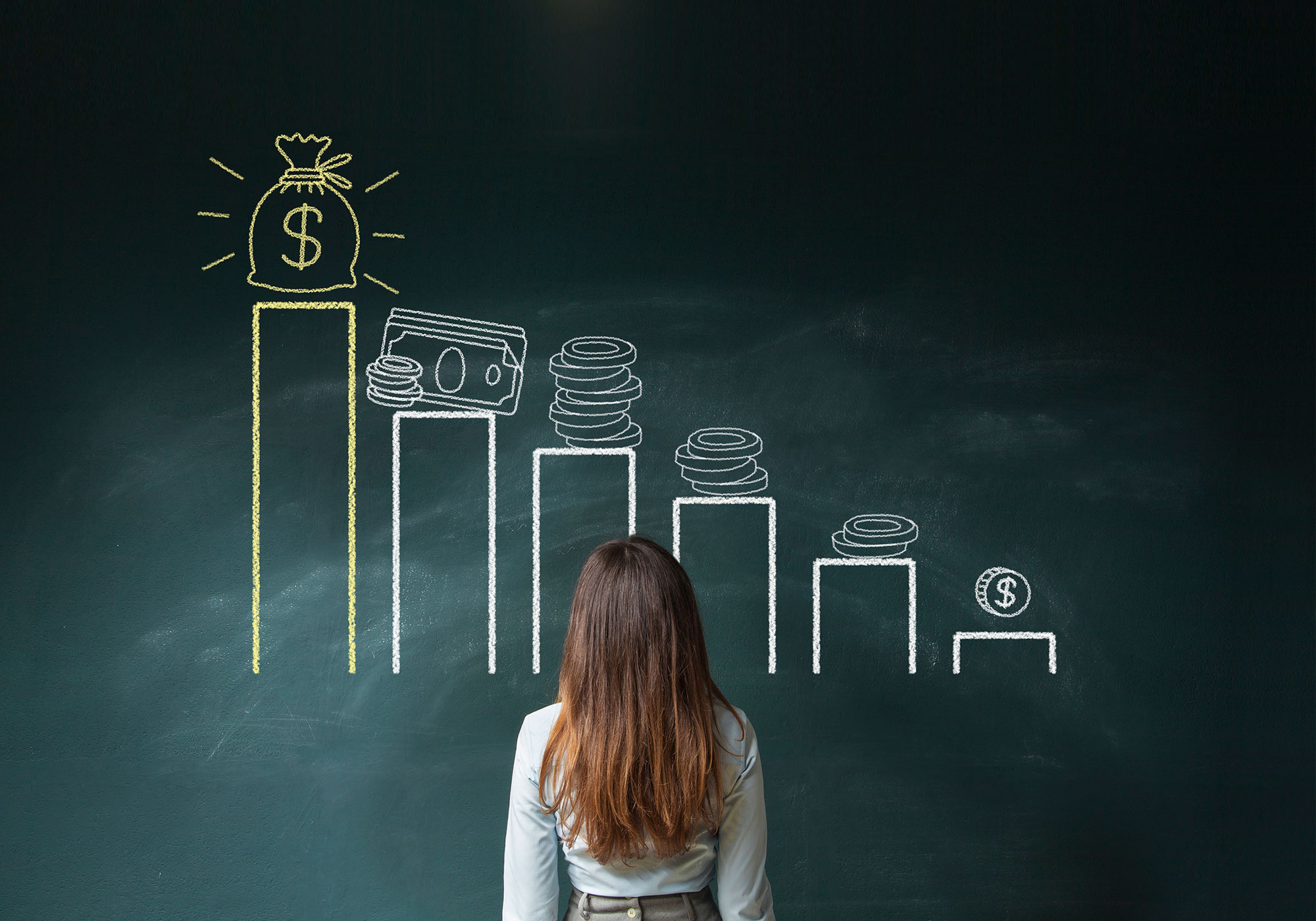 I read a fascinating story in the New York Times this month that I wanted to share, so I'm taking a detour from my usual commentary on our international investments.
The article reported that a New York charity for disadvantaged children got a big surprise recently, receiving an unexpected $9 million (US$6m) donation — the largest gift in its century-long history. Even more surprising was that it wasn't from a billionaire business owner, philanthropist or hedge fund manager, but from the estate of legal secretary Sylvia Bloom. Bloom's fortune wasn't a result of an inheritance or lottery winnings, she had amassed a significant fortune through a lifelong savings and investment habit.
Stories like this are not only good attention grabbers, but they are great reminders of the incredible power of compounding. By saving regularly your balance starts to grow steadily, initially mainly through your monthly contributions, but also through investment returns. You then start to earn returns not only on your contributions, but also on your reinvested returns. This compounding effect becomes more and more apparent through time, and you may eventually start to earn more from investment returns than your regular contributions. This way, a small amount saved regularly can really snowball into a significant portfolio with time.
But how much did Bloom have to save each month? Would it have resulted in her having an overly frugal existence? After all, there is no point saving a fortune and never getting to enjoy it.
Well, I trawled through historical data and ran some numbers. I estimated that Bloom would have needed to save about US$70 a week (in today's dollars) from age 18 to 65, and then simply let it compound through her retirement to have ultimately amassed US$9m (she passed away in 96). While certainly no trivial savings contribution, it is amazing that just $10 a day can snowball up to such a large sum.
Sylvia Bloom isn't the only story like this. There was a janitor in Vermont called Ronald Read who died in 2014, leaving US$8m to charity at age 92. Grace Goner from Illinois left US$7m to charity when she died in 2010; and shopkeeper, Leonard Gigowski, from Wisconsin left $15m to fund academic scholarships when he passed away in 2015.
The point here is that it is easy not to fully comprehend the power that compounding can have on your savings through time — if you simply set the snowball rolling downhill and don't get in its way.
Now while these good news stories have been great for a number of charities — I'm not suggesting we should all aim to die with $9m in the bank! You'd be better off having a blast in retirement with your family and friends. But I guess it would be great to have the choice!
---